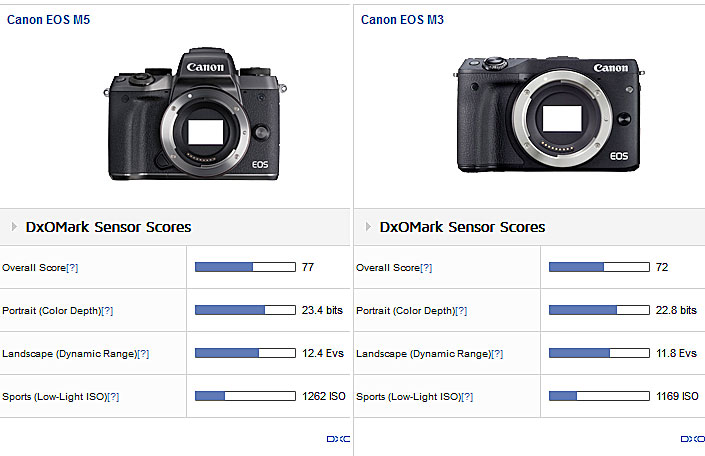 We are glad to let you know that Canon EOS M5 camera has now visited that DXO lab and test score is just awesome. The overall score of the camera when compared with the Canon EOS M3 showing major improvements.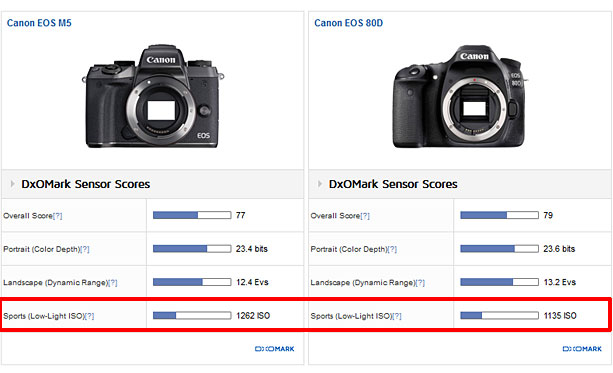 You will be surprised to know that the test score of Canon EOS M5 is even better than the Canon EOS  Canon 80D. Both camera features same sensor inside it.
When you compare the score of the Canon EOS M5 camera with Sony A6300 mirrorless camera then you will going to find the score of a A6300 score is still better than EOS M5.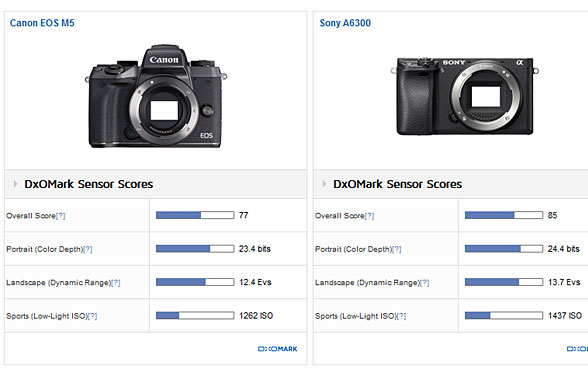 Undoubtedly the Canon EOS M5 is one of the best mirrorless camera ever made by Canon. The newly announced Canon EOS M6 camera also features same sensor inside the Canon EOS M5 or Canon 80D camera.