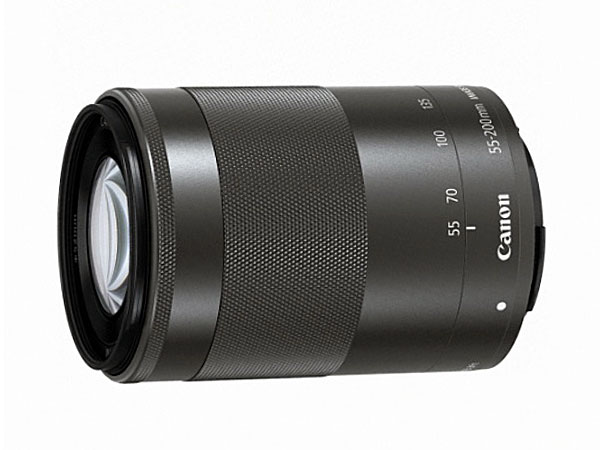 Canon EF-M 55-200mm f/4.5-6.3 IS STM Lens finally announced, the 55-200mm is first zoom lens announced by Canon for its mirrorless system. The lens features built-in optical image stabilization to fight with camera shake, STM motor do quite AF and best for recording videos without the AF noise, the most important factor is the compactness of the 55-200mm lens and it weighs 206gm only.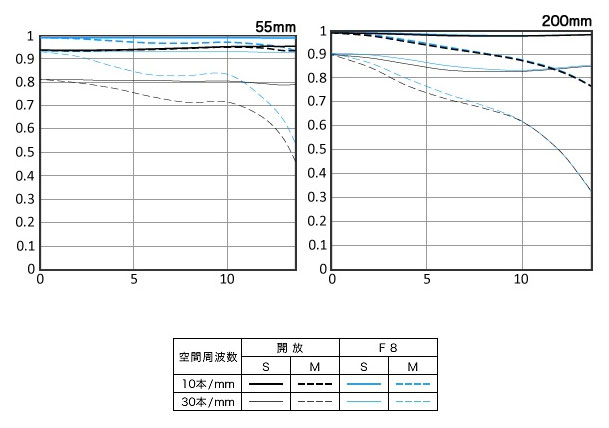 If we look at the MTF chart (small & Slim dotted lines show sharpness and contrast at MAX aperture, the thick ones are recorded at F8), the MTF look very good at wide and tele-end.
Press Release
Key Features (Translated from Japanese via google, so read carefully otherwise it may screw your mind)
New product "F4.5-6.3 IS STM EF-M55-200mm" is a telephoto zoom lens of design and stylish compact mirror-less camera "EOS M" series only. I carry the feel free at any time, and can be taken easily and portrait or landscape which made use of blur. The launch of this telephoto zoom lens, 200mm from ultra-wide-angle focal length of 11mm in all line-up of "EF-M" series lens ※ 2 to telephoto, covering a wide range of angle of view.
235mm equivalent, 18-320mm equivalent focal length.
Compact, lightweight and high-quality
While making a short back focus, UD and one glass mold aspherical lens ※ 3 by placing effectively one lens, and has realized the high quality of the zoom range. In addition, reduced by about 22% in total length, and has realized the compact, lightweight design light about 31% by weight as compared to the EOS series interchangeable lens "EF-S55-250mm F4-5.6 IS STM" in the same class.
In addition, by unifying with other "EF-M" series lenses the maximum diameter, is the concept of "EOS M" series, "I balance of small size, light weight and high image quality equivalent to that of the digital single-lens reflex camera EOS series" I realized.
3Ultra Low Dispersion = special low dispersion glass.
Outstanding AF performance play an effective role in movie shooting
By employing a stepping motor of the lead screw type (STM), I realize AF and smooth quiet even in movie mode as well as still images.