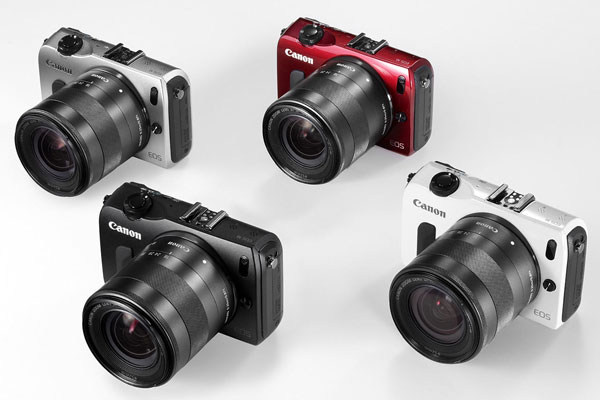 Canon is rumored to announce 85mm F1.4 lens on last week of August 2017. Keep in mind that Canon EOS M20 is also rumored to arrive on End-of August.
Take a look at the list of Canon products will arrive soon
PC2276
Mirror-less camera
made in Japan
SKU: 2209C002AA, 2209C012AA, 2209C022AA, 2209C032AA, 2210C002AA, 2210C012AA, 2210C022AA, 2210C032AA, 2211C002AA, 2211C012AA, 2211C022AA, 2211C032AA
Wi-Fi · Bluetooth installed
You can see Canon Mirrorless (PC2276) camera have 12 different SKU numbers. That doesn't mean 12 different models are coming, in-general a mirrorless camera arrive in different colors and with different lens kits. All these have different SKU numbers.
PC 2335
Digital camera
made in Japan
SKU: 2208C001AA
Wi-Fi · Bluetooth installed
According to the information we have, Canon PC2335 is a compact camera. Canon G1X Mark III and a Megazoom is also expected to arrive this year, we will update you soon as we get any info.
Interchangeable lens 1
SKU: 2271 C 005 AA
Made in Japan (Utsunomiya Factory)
As usual the 85mmF1.4
Interchangeable lens 2
SKU: 2273C005AA, 2274C005AA, 2275C005AA
It is unknown whether the colorfulness is three colors or different lenses. But, yes it is posssible a lens is coming in three different colors, silver, gray and white.
Made in Malaysia
Update
Yes we have written one mirrorless lens is coming, but it's look like more than one EF-M lens is expected to arrive. Possibly, One in gray and black color option and other in black only.
strobe
SKU: 2398C003AA
Made in Japan (Oita)
Stay with us and we will going to update you soon.
STAY WITH ON FACEBOOK | TWITTER | GOOGLE+ to get live news and Canon rumors