Canon 5D Mark IV vs Canon 5D Mark III Canon announced 5D Mark 4 camera just while ago and we are here to compare it with its predecessor Canon 5D Mark III.
We have carefully selected only those points who can show the actual difference from its predecessor for example effective pixels, dual pixel-raw and  while using a F8 aperture. Now let's look at the comparison below.
 

Canon 5D Mark IV

 Canon 5D Mark III

Effective pixels
Approx. 30.4 megapixels
Approx. 22.3 megapixels
Dual Pixel RAW
Image Microadjustment, Bokeh Shift, Ghosting Reduction
Not available
AF points at f/8
Up to 61 points / 21 cross-type AF points (all individually selectable)
1 AF point
Metering Sensor
Approx. 150,000 pixel RGB+IR sensor (Dedicated DIGIC 6 processor)
63 zone metering sensor (Brightness measurement only)
Continuous Shooting

Max. approx. 7fps with full AF / AE

Max. approx. 4.3fps in Live View with Servo AF

Max. approx. 6fps with full AF / AE

Max. approx. 6fps in Live View with No Servo AF

4K EOS Movies
DCI 4K up to 25/30p (max. 29min. 59sec.)
Not available
Other Movies

Full HD up to 50/60p, HD up to 100/120p

HDR Movie, Time-lapse Movie

Full HD up to 50/60p, 640×480 up to 25/30p
AF in Movies
Dual Pixel CMOS AF
Contrast Detect AF (No Servo AF)
LCD Monitor
3.2in, approx. 1.62 million dots, touch control
3.2in, approx. 1.04 million dots, no touch control
GPS
Built-in with auto time update
External accessory
Wi-Fi

Built-in with FTP/FTPS support

Compatible with Canon Camera Connect app

External accessory
Canon developed entirely new sensor for its 5D Mark 4 camera. Without compromising with the sensitivity of a camera canon added 30MP full frame CMOS sensor with dual pixel CMOS auto focusing system to enable fast AF during video and still shooting. The standard ISO sensor of range of 100-32000, which can be expanded to ISO 50-102400.
Dual pixel RAW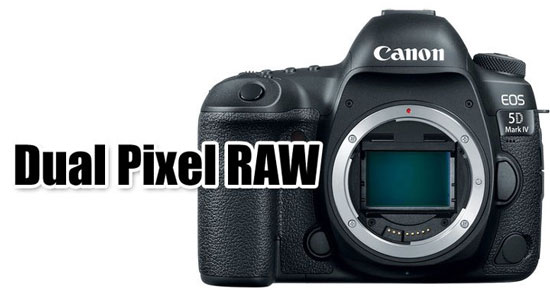 If you shoot images in Dual-pixel RAW mode then while editing in canon dp pro software you get two options, micro-fine tune AF adjustment and Bokeh shift. More details here Understanding  Dual-pixel Raw
AF points at f/8
AF points at f/8: Canon 5D Mark IV 61 AF points as well as 41 cross type are compatible down to F8 aperture  and also works down to EV-3. Whereas, the Canon 5D Mark III only 1 AF point was active when you have selected F8 aperture.
Canon 5D Mark 4 camera features contrast detect CMOS sensor so there is no chance that it can compete with the recently announced Canon 5D Mark 4 camera with dual pixel CMOS AF Technology.
Canon 5D Mark IV features Continuous Shooting  mode of 7 frames per second @ 30 MP. whereas, the Canon 5D Mark III remains limited to 6 frames per second @ 22.3 megapixel.
Burst while using live view display, Canon 5D Mark IV camera can shoot 4.3 fps burst while live-view is ON and it will do continuous AF without and issue.
No 4K video recording option available in Canon 5D Mark III. The Canon 5D Mark IV is able to record 4K video at Digital Cinema (DCI) standard 4K (Motion JPEG) videos of 4096 x 2160 pixels at up to 30 or 24 fps. The Canon Dual Pixel CMOS AF sensor inside the EOS 5D Mark IV enables touch AF while recording 4K video. EOS 5D Mark IV is equally able to shoot Full HD video at up to 60p plus HD at frame rates as high as 120p, ideal for smooth slow-motion video.
Conclusion: We highly recommend you to buy Canon 5D Mark IV camera, the camera features excellent core specification compared to its predecessor.
Buy Canon EOS 5D Mark IV —-  Amazon.com | B&H Store