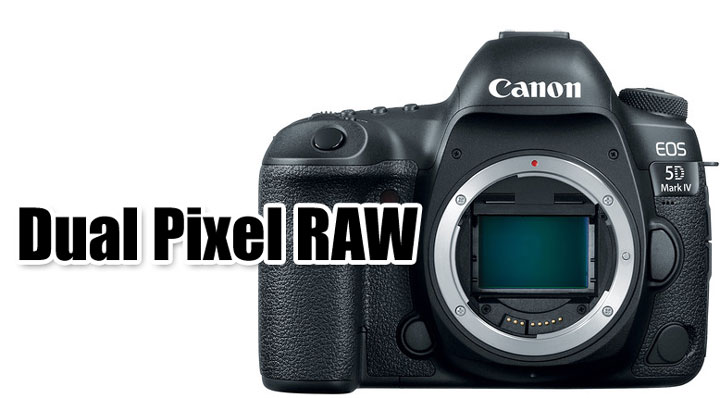 Recently announced Canon 5D Mark 4 camera, that came along with new feature – Dual-pixel RAW.  We have told you earlier the Canon will introduced a new feature with Canon 5D Mark IV, at that time our source said – the feature isn't a game changer but everyone will love to have.
As we all know many websites mentioned earlier that the 5D Mark 4 Dual-Pixel RAW files will allow user to adjust focus after shooting, but that's not true up-to some extent. The camera Does allow
Micro focus adjustment and
Bokeh Shift
Every Dual pixel image is generated by combining the images of A and B photo sites, Now Canon 5D Mark IV captures the entire data under the name of Dual-pixel RAW file. In that file we have data of A and B photodiode and also any parallax information associated with them, which can be measured and subject distance information extrapolated. Due to enormous amount of information the size of the Dual-pixel RAW files is 2x more compared to the normal files RAW files.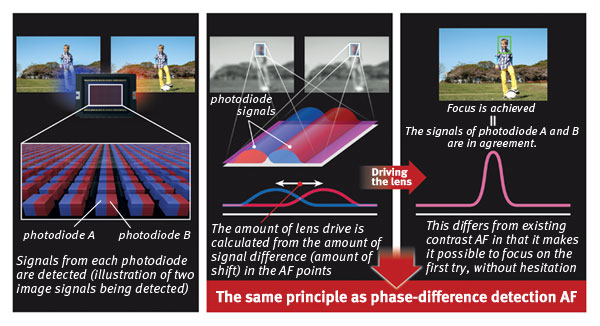 As we have said earlier Signal from Each Photodiode along with lens drive data is also recorded, that allows a photographer to fine-tune AF and Bokeh after the shot.
Things to consider a get a perfect shot in Dual-pixel RAW mode
Use lens over 50mm focal length
Aperture value lower than F5.6
ISO value lower than ISO 1600
Recommended Subject distance chart for getting a perfect shot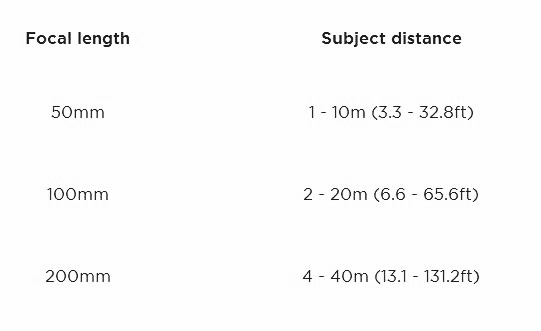 Dual-Pixel RAW AF Fine Tune DEMO
In the image below you can see how much Canon Dual-Pixel RAW file allow you to shift Auto-Focus from one point to another.
'As you can see the DPRAW files of Canon 5D Mark IV camera give options to shift AF slightly, upto 2 to 3 words only. It's not like a light-filed camera that allow you to select AF points after the shot, as we have said already it only allow you to fine-tune it.
---
Take a look at a video uploaded by Canon USA explaining the same

DO share your thoughts with us
Pre order