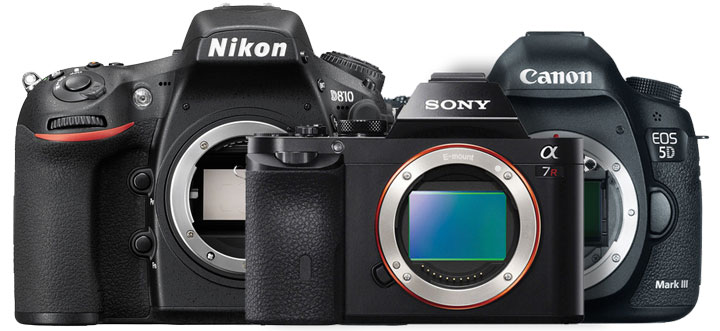 After the announcement of Nikon D810 DSLR it really became very necessary to refresh our HIGH ISO TEST list once again,we have compared all the three Major Mid-range Full frame camera available today, all three camera ISO starts from 6400 and ends on 25600
Nikon D810 was announced on June 2014, Sony announce A7R on OCT 2013 and Canon 5D Mark III DSLR announced on March 2012, So Canon 5D Mark III DSLR is the oldest and Nikon D810 is the newest camera.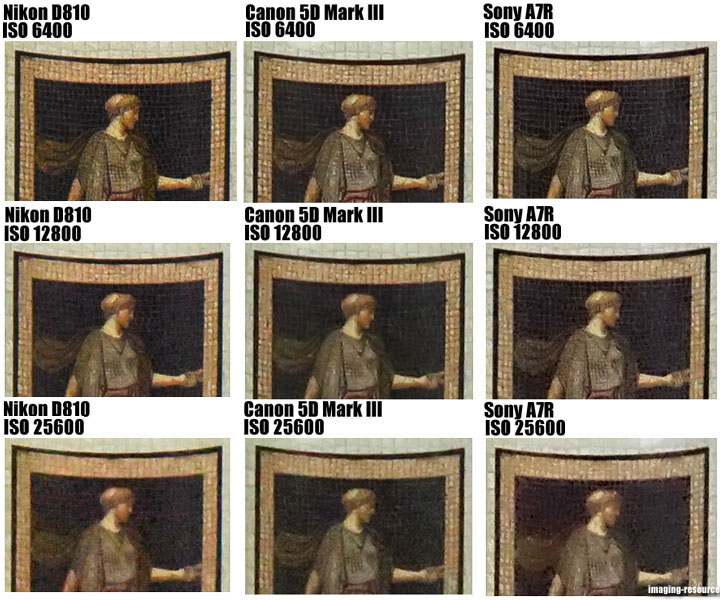 Image Analysis:
ISO 6400 – AT ISO 6400 all the three camera performed very well, but comparatively the 5D Mark III is showing bit less details (may be due to strong noise reduction filter).
ISO 12800 – Sony A7R is showing better details compared to other two camera.
ISO 25600 – At 25600 the image from all the three mid-range fullframe camera showing very less details, Canon 5D Mark III color noise is minimum compared to the other two.
Canon 5D Mark III camera is old, features less megapixel compared to the other two and also have bit strong noise reduction filter …that's why the 5D Mark III image at ISO 6400 and 12800 showing bit less details at lower ISO range and less color noise at HIGH ISO range.
If you are looking for a affordable camera than Sony A7R is best for, the A7R will cost you $1000 less than the other two camera,
Nikon D810 is best since you get better image quality + a lot of high quality NIKKOR lenses to choose from….
Buy Canon 5D Mark III From Amazon || Nikon D810 at Amazon | Nikon D810 film-making kit at Amazon || Sony A7r from Amazon | B&H
special thanks to imagine-resource.com