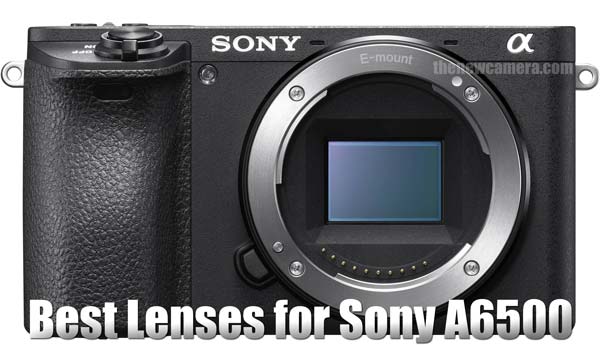 Best Lenses for Sony A6500 camera. Recommended lenses for your A6500 camera selected by our expert editors. The Sony A6500 camera is undoubtedly the best APS-C sensor mirorless camera of today. The camera features extensive core specification and a 24.2 MP Exmor CMOS sensor with world's fastest AF. You Need the ultimate best lens for your A6500 camera that not only resolve 24 MP resolution but also supports blazing fast AF  and performance.
Sony A6500 Compatible lens list begin from Sony native lenses and then we move further to third party lenses.
1. Best Lens for Sony A6500 Camera
Sony 16-70mm f/4 ZA OSS Lens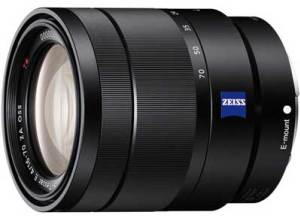 Buy this lens from Amazon | B&H
The Sony 16-70mm Lens is far better then the kit lens you are getting with A6500 camera. And I would like to say Sony A6500 is the best lens I have ever used with the camera. The lens produces super sharp images and features a constant F4 aperture throughout the zoom range. The build quality of the lens is very solid and the image stabilization of the lens is highly effective and works upto four shutter speed steps to benefit while handheld shooting.
If you think the price is high then just imagine that you are buying a bunch of high quality prime lenses. Since the 16-70mm F Lens performance is equivalent to prime lenses u have used with your DSLRs. It's expensive but it's a Zeiss OSS and you get what you pay for when quality is your priority.

The Good: The best lens available for Sony A6500
The Bad: Price
1.1 Affordable Option
Sony E PZ 18-105mm f/4 G OSS Lens.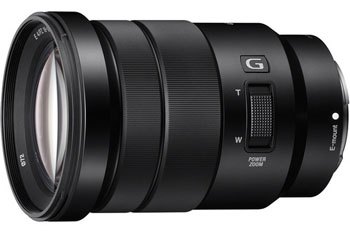 Buy 18-105mm Lens from Amazon | B&H
Affordable Option – If you don't want to spend $1K cash on Sony 16-70mm f/4 ZA OSS Lens then you should go for Sony E PZ 18-105mm f/4 G OSS Lens. The lens cost approx 1/2 than the 16-70 F4 lens. But As we have said early the 16-70mm lens performance is equivalent to a series of prime lenses performed together and the difference between the two lens is visible when we test them together in Lab. The test result does shows the 16-70mm F4 is noticeably sharper than 18-105mm f/4 G OSS Lens. 
The Good: Covers wide range
The Bad: Affordable
2. Best Zoom Lens for Sony A6500
Sony FE 70-200mm f/2.8 – (105mm to 300mm when mounted over Sony A6500 due to 1.5X crop factor)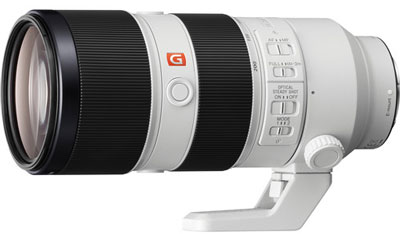 Buy Sony FE 70-200mm Lens from Amazon | B&H

The 70-200mm lens is one of the best lens that Sony ever made. For DSLR users I must say that this lens is as good as Canon 70-200mm F2.8 OR Nikkor 70-200mm F2.8 Since. The Sony A6500 and the 20-700mm F2.8 is a killer combo. A perfect lens for shooting sports, wildlife, wedding and Portraits. The Sony 70-200mm F2.8 lens focuses very fast when paired with Sony A6500 and delivers stunning images with excellent color and contrast without any noticeable Aberration/Distortion throughout the zoom range.
You Can also use  Both the 1.4x and the 2.0x teleconverters with this lens. The teleconverters maintain excellent image quality while boosting focal-length of the image upto 2X.
The only problem is sometimes availability of the lens become a issue due to its high-demand among Sony mirrorless users.
The Good: Constant aperture, super sharp output and Very fast AF
The Bad: Price
3. Best Wide angle Zoom Lens for Sony A6500 Camera
Sony E 10-18mm f/4 OSS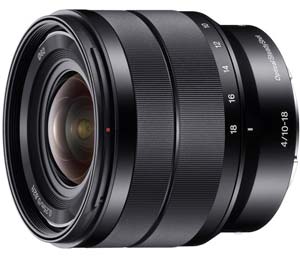 Buy Sony E 10-18mm lens from Amazon | B&H
Sony E 10-18mm f/4 OSS Lens is the best zoom lens for Sony A6500 camera. Sony E10-18mm lens Effective focal length of 15-27mm on APS-C sensors and it make very useful for landscape and interior photography, and OSS optical image stabilization is handy for shooting in poor light.
The design of the website is completely rock solid and made of of metal. The AF performance is very fast and accurate, the amount of image distortion lens produces is very well controlled. The lens also work flawlessly with Sony A7R II camera.
The Good: The best wide angle zoom lens available for Sony A6500
The Bad: None
4. Get Perfect Portraits from A6500
Sony E 50mm f/1.8 OSS Lens

Buy Sony 50mm F1.8 Lens from Amazon | B&H
The Sony A6500 effective focal length of  50mm (75mm on APS-C sensor) is very sharp at center and it delivers sharp result even at Max aperture range, even at max aperture, excellent color and contrast ouput with creamy Boekh. The Lens also features silent and Fast internal AF motor and compact light-weight design.
Highly recommended for Sony E-Mount users
The Good: Excellent lens for portraits
The Bad: Nothing
5. Best Lens for Macro Shooting

Sony 30mm F3.5
Buy this Lens from Amazon | B&H
Sony 30mm F3.5 is the perfect Macro Lens for Sony A6500. The lens captures tack sharp images at 1:1 proportion and features very well controlled Chromatic aberration. The lens features minimum focusing distance of 9.5 cm and the focal-length of the lens is 30cm. In general the standard Focal-Length of a normal macro DSLR lens varies between 60mm to 100mm, so with a 30mm macro lens you have to get closer to the subject to get a prefect shot. The lens is very durable and made up of aluminum alloy.
The Good: Sharp images and creamy bokeh
The Bad: none
---
You Can share your questions on the comment box