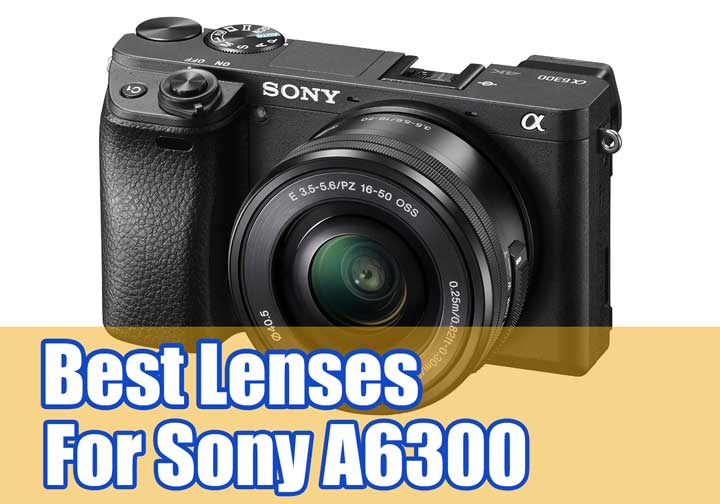 Looking for Best Lenses for Sony A6300 Camera ? We are here recommending some of the best lenses available for the Sony A6300 camera today. These lenses are picked by our editors very carefully and perfect for you mirrorless A6300 camera.
Despite of the announcement of the Sony A6500 camera the popularity of Sony A6300 camera isn't fading away and we are proud to day that the Sony A6300 is still one of the best mirrorless camera available $1K range.
Take a look at the recommendation below and Do ask your Lens related questions at the comment box below.
Best Lenses for Sony A6300 Camera
---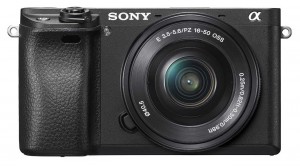 The Perfect everyday Lens
Samsung A6300 does comes with a optional Zoom lens 16-50mm, the collapsible-barrel design and a power zoom mechanism makes it smallest zoom lens of Sony E-mount series. The 16-50mm does show barrel distortion at the wide end but only in RAW files, If you shoot JPEG you even won't notice any distortion due to image processing done by BionzX processor. AT tele-end the lens creates a eye pleasing bokeh and makes it perfect for taking portrait shots, however the Bokeh is not as creamy as you get in 50mm F1.8 Lens.
---
Best Zoom Lens for Sony A6300
Sony 55-210mm zoom lens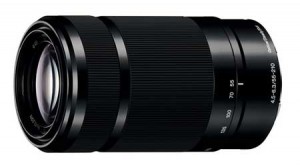 The perfect Zoom Lens – The best and handy zoom lens available for your E-mount camera is the 55-210mm zoon lens. The lens features very light-weight (compared to the DSLR zoom lenses I have used till now) and gives you clear images even when captures at tele-end of the lens or at max aperture.
you will get super sharp images at F8 and F11, but don't try to shoot portrait with this lens you won't get satisfied.
The Good: Good general purpose zoom lens
The Bad: only zoom lens for E-mount
Buy this lens from Amazon | B&H
---
Perfect Portraits from A6300
Best Portrait Lens for Sony A6300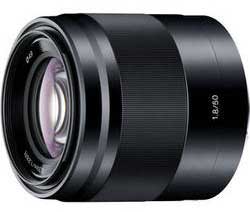 The 50mm F1.8 Lens is one of the best E-Mount lenses I have ever used, the Lens gives you super sharp images even at max aperture, excellent color and contrast ouput with creamy Boekh. The Lens also features silent and Fast AF motor and compact light-weight design.
Highly recommended for Sony E-Mount users
The Good: Excellent lens for portraits
The Bad: Nothing
Buy Sony 50mm F1.8 Lens from Amazon | B&H
---
Best macro Lens for Sony A6300 Camera

Sony 30mm F3.5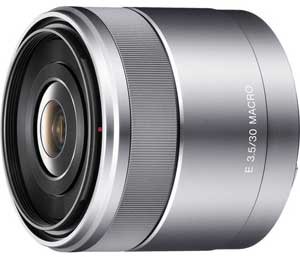 The Best and only macro Lens for Sony A6300 camera is Sony 30mm F3.5, the lens captures tack sharp images at 1:1 proportion. The lens features minimum focusing distance of 9.5 cm and the focal-length of the lens is 30cm. In general the standard Focal-Length of a normal macro DSLR lens varies between 60mm to 100mm, so with a 30mm macro lens you have to get closer to the subject to get a prefect shot.
The Good: Sharp images and creamy bokeh
The Bad: none
Buy this Lens from Amazon | B&H
---
The best street shooting lens of A6300 camera
Sony 35mm F1.8 Lens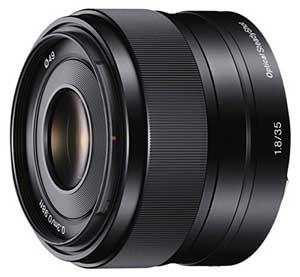 The first lens that you should buy after the kit lens and the zoom lens.
The Fixed prime lens also offers built-in optical image stabilization and features Linear AF motor for silent and fast Auto-focusing, the lens also offers Direct Manual Focus. The 35mm lens is an excellent to do some serious image work. The max aperture and 35mm focal-length is excellent of capturing streets shots and family portraits.'
The 35mm F1.8 lens is a must have lens for E-mount users.
Buy this lens from B&H | Amazon
---
Recommended for Travel Shooters

Sony 18-200mm lens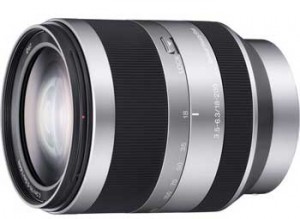 The 18-200mm E-mount lens is one of the most versatile lens I have ever seen, the lens covers the need of kit and zoom lens. Best to use in daylight condition to get perfect shots. The lens works very well with the Sony's current Hybrid Sensor AF. However the lens do suffers from distortions however it can be corrected by software's later on.
The other drawback of the lens that it doesn't allow you to zoom manually, the Lens act as a compact camera lens and takes bit time while zooming-in and out.
Don't spend your bucks until you really need this lens, if you are a hardcore daylight travel photographer than you should buy this lens, otherwise think twice before getting it.
The Good: Covers a wide range, keeps you free from changing lenses
The Bad: Distortions and price
Buy this lens from Amazon | B&H
---
Best Third Party Lenses for Sony A6300

Sigma 19mm F2.8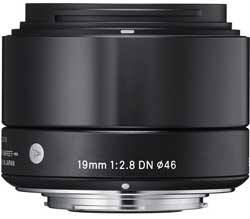 Sigma 19mm F2.8 is one of the best available third party lens for Sony E-Mount camera. The Sigma 19mm F2.8 Lens gives remarkable out-put at its range and comes at affordable price.
The Good: Best Wide-Angle prime lens for Sony E-mount
The Bad: None
The Sigma 19mm F2.8 Lens gives you more coverage than 35mm lens, affordable and perfect for hooting outdoors landscape or interiors.
Buy this lens from Amazon | B&H
---
The Ultimate Lens that your money Can Buy for Sony A6300 Camera
Best Travel and Portrait Lens for Sony A6300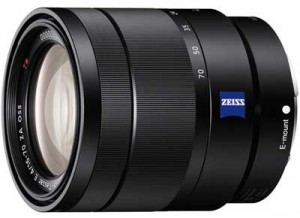 Sony 16-70mm f/4 ZA OSS Lens – If you are looking for a all in one solution than Zeiss 16-70mm /(24-105mm 35mm Equivalent) lens is best for you.
The lens is made up of all metal part and features excellent optics with a constant F4 aperture support through-out the entire zoom range. The built in image stabilization system of the lens gives up to four shutter speed steps to benefit while handheld shooting. chromatic aberrations, distortion, lens flare and ghosting are minimal / non-noticable. It's expensive but it's a Zeiss OSS and you get what you pay for when quality is your priority.
Few month ago when I used this lens for first time with my A6000 camera I left my Canon 5DS R and Canon 24-105 f/4L lens in bag for a month, you will be surprised to see the quality of images you get from a compact mirrorless system camera while using this lens.
Buy this lens from Amazon | B&H
---
Affordable alternative to 16-70mm F4
Sony E PZ 18-105mm f/4 G OSS Lens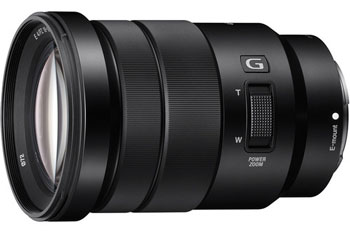 Affordable alternative of Sony 16-70mm F4 Zoom lens is 18-105mm Lens, the 18-105mm lens will cost you half compared to the 16-70mm lens buy there are only two drawback of 18-105mm lens in front of 16-70 is as mentioned below
The size of 18-105mm is quite big although the size of 16-70mm is not too small but manageable
The 16-70mm give more sharp result during test conditions.
If you can afford the 16-70mm is best for you, however the 18-105mm lens is also best lens for its price.