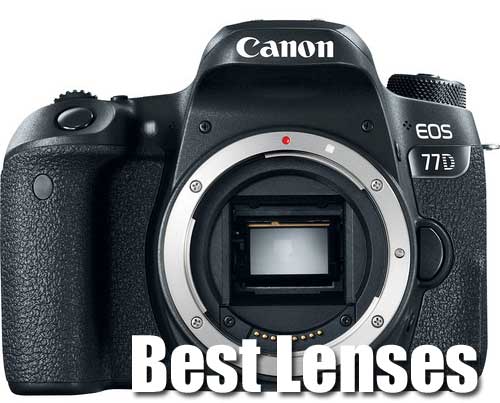 Best Lenses for Canon 77D is selected by our expert editors. These Recommended lenses for Canon 77D cover almost all your need and even after that if you have any Lens related question you are free to ask us.
As we all know that Canon 77D camera is an affordable version of Canon 80d and not only that do you should know that Canon 77D is even using advance image processor compared to the Canon 80D Camera.
We are recommending the best available lenses for the Canon 77D camera. The list of lenses include the prime to  wide angle telephoto lenses and he will not stop there. We are also recommending the best third party lenses available for your Canon 77D camera. Click here to see lens buying guide.
Best and Affordable Portrait Lens
Canon 50mm F1.8 STM Lens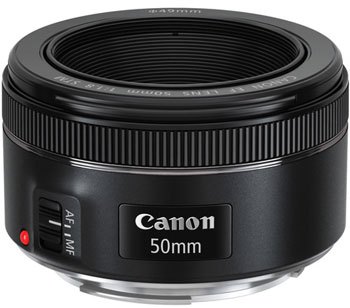 The first lens would like to recommend you is can 50 mm stm lens. The lens is very affordable and New, it replaces the ultra popular old 50mm USM lens.
New 50mm lens features stepping motor that make3 still and video shooting completely noiseless. The lens produces very sharp images even when used at Wide aperture range and the bokeh quality of the lens very smooth and creamy. The lens is optimised to work with the new generation of Dual pixel autofocusing system and we promise u  will see I'm amazing results from it. And the biggest advantage is it's cost won't break your bank.
The Good: Lightweight and inexpensive.
The Bad: Plastic bulid and mount.
Best Event Shooting Lens
Canon 17-55mm F2.8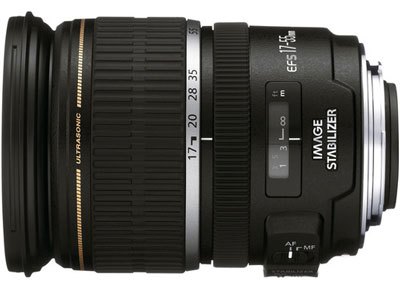 Buy Canon EF-S 17-55mm f2.8 USM Lens form Amazon USA || Amazon UK || B&H Store
The next lens we recommend to you is a alternative to Kit lens and its name is Canon 17-55mm F2.8 lens. Canon does provide a kit lens with 77D DSLR camera, but that kit lens won't going to satisfy your low-light need for sure. And if you want to use the 18 to 55 mm kit lens during event photography you will need a big Flash for that.
The best way to capture is seen is to use the available light and it is possible only when you are using a bright aperture best lens and Canon 17 to 55mm is the best kit lens ever build by canon for it's APS-C series camera.
Do you know that the 17-55mm f 2.8 lens captures 4x more light compared to your traditional kit lens that comes with the camera.
The front element of the lens remain constant while Focusing or zooming in and zoom out so you can use the polarzing filter to eliminate the reflections from the scenes the lens also comes with a hood that will use your help you to reduce the flare in the scene.
If you want to get professional looking images from your camera then you should get this lens otherwise you have to look towards a third party solution that features constant aperture throughout the zoom range.
Best Low Light Zoom Lens for Canon 77D DSLR
The best hand party alternative to this lens is Sigma 17-55 mm f 1.8 lens.
Sigma 17-35mm F1.8 Lens from Amazon | B&H
The Sigma 18-55mm F1.8 lens is one of the fastest wide angle zoom lens known to us. Surprisingly Sigma is the only Lens Maker that makes a f 1.8 zoom lens which is practically impossible for other companies and even canon.
Yes, the lens is expensive, heavy and it does have limited length range. But the low light performance of this lens is completely matchless and its bokeh quality is just like a prime lens.
Not only still images does captures is stunning dreamy video when used at  maximum aperture. This is the one of the best high quality fast zoom lens available for your Canon 77D DSLR camera right now.
I do own Canon 7D mark II camera and the lens is always on top of my camera and even you can't resist it once you buy and use it.
The Good: Constant F1.8 Aperture, Sharp images and creamy bokeh.
The Bad: Pricey
Till now you know the name of best and affordable portrait lens for Canon 77D DSLR, best event shooting lens and best alternative Max aperture lens for event shooting. Now we are adding extra focal length to you lens be recommending the best 18-135mm lens available in Canon
Best All Rounder Lens for Canon 77D
Canon 18-135mm USM lens (NanoUSM)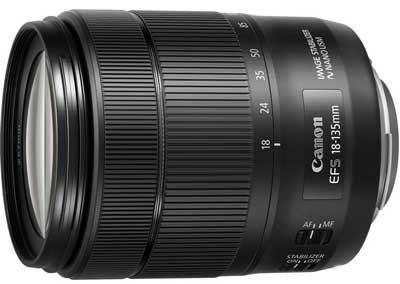 The new generation of 18-135mm USM lens actually contains Nano USM tech inside it and it's is better than the Canon's 18-135mm STM Lens. The first difference you will notice between these two lens is AF speed of both the lenses (STM vs Nano USM). The New generation of the lens is considerably faster then STM lens and it does blazing fast AF while shooting stills and you get silent and smooth AF performance while recording video.
The lens optics is also improved compared to the first generation of the  USM lens. You get Sharp pictures even at tele-end of the lens. The entire AF system of the lens works perfectly with Canon Dual Pixel CMOS AF sensor. The 18-135mm is the best walk-around lens  for Canon 77D Camera.
Best Video Lens For Canon 77D: The Canon 77D camera able to capture Full HD videos @ 60fps. The Best Lens we recommend you is the kit lens Canon 18-135mm USM Lens (mentioned above) available with the Canon 77D. The Lens covers excellent range and features Nano USM motor for silent &  Fast  AF operation. The Dual AF system works perfectly well with this lens.
Best Zoom Lens For Canon 77D
Canon EF 70-300mm f/4-5.6 IS II USM Lens
Buy this Lens from Amazon | B&H
If you are looking for a Zoom Lens that will do the Job without burning your pocket then you should get the NEW EF 70-300mm IS II (Nano) USM lens. The New Canon 70-300mm IS II USM Lens announced on Nov 2016 and uses newly developed Nano Ultrasonic Motors . It does silent, smooth and Fast auto-focus in still and video mode. The lens also gives you nearly 4 stops of image stabilization and new lens AF system is also optimized to work with the new generation of Dual Pixel CMOS AF sensors.
The lens is a EF lens and hence it will work as a 119-510mm lens due to crop factor and hence you are getting a massive zoom range  that will sure uplift your photography to a next level.
The Good: Improved optics, Excellent range, effective IS and on lens display
The Bad: None
Best Macro Lens for Canon 77D
Buy Canon EF 100mm f/2.8L IS USM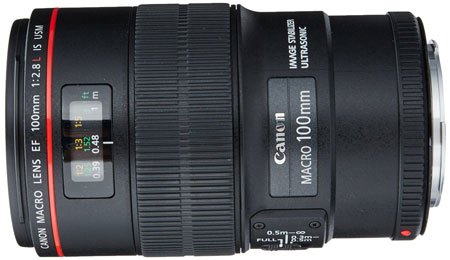 Buy this lens form Amazon
Based on my personal experience I will recommend you to get the 100mm F2.8L lens for the Canon 77D DSLR camera. The macro lens gives you amazing distance that will allow you to capture your subject without disturbing the it's surroundings (by your presence). Other BIG advantage of the lens is its enhanced optical image stabilization, you will surely feel the importance of image stabilization while capturing hand-held macro shots of tiny subjects. Being a Lens from L series it's free from Dust and Moisture. Build quality feels solid in hands and the AF is considerably fast compared to EF-S 60mm.
We highly recommend you to get the 100mm F2.8 L lens for your Canon 77D camera.
The Good: Sharp, Built-in IS and weather sealed.
The Bad: Price
Best Wide Angle Zoom Lens for Canon 77D DSLR
Canon EF-S 10-18mm f/4.5-5.6 IS STM Lens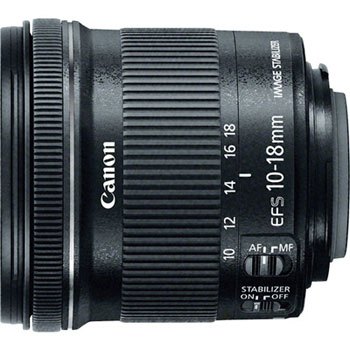 Buy Canon 10-18mm Lens from B&H and Amazon
One of the best and affordable ultra-wide angle zoom lens available for Canon 77D camera. The IS is also very effective and this lens delivers excellent sharpness, low CA and very reasonable distortion. The AF speed of the lens is also reasonably fast and above all the lens gives you Very good value for money.
Best Alternative: If you need a ultrawide Zoom lens that work like a charm under lowlight condition check out the next lens below.
 The Good: Affordable, sharp, Image Stabilization and STM
The Bad: None
Best Third Party Ultra-Wide-angle Zoom Lens
Tokina AT-X 116 PRO DX-II 11-16mm f/2.8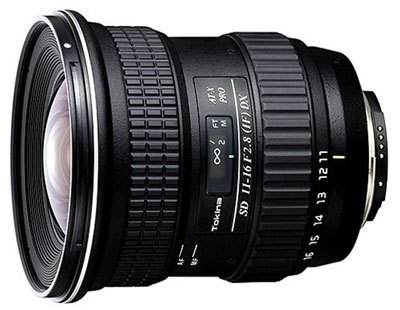 Buy this lens from Amazon | Amazon UK | B&H Store
The Tokina 11-16mm lens features constant F2.8 aperture throughout the zoom range. The Lens does a excellent Job when you are shooting a event, nightscapes, or northern- lights with your Canon 77D Camera.
Tokina has designed this lens specifically for APS-C sensor based cameras and unfortunately Canon doesn't have any bright lens like this. The Build quality is just awesome and AF speed is very good.
The Good: Best ultra-wide angle lens with a fast f/2.8 aperture
The Bad: None
Best L Series Zoom Lens for Canon 77D Camera
Many photographers like to get the L series lens for the EOS system. Yes, those L series lenses are great but comes with a hefty price tag. Which Zoom lens should you get 100-400mm f/4.5-5.6L IS II USM Lens  or 100-300mm f/4-5.6L IS USM Lens ?
Best Canon L Lens if You have $2K Budget
Canon EF 100-400mm f/4.5-5.6L IS II USM Lens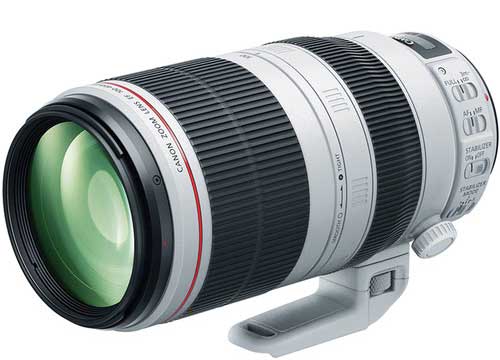 Get this lens from Amazon | B&H
If you can get the newest version of 100-400mm lens then it will be one of the best Canon lens ever purchased by you. Please don't get the older version of 100-400mm lens since lens was announced in September 1998 and you can imagine the lens is using 19 year old optical formula and AF system. The Canon 77D is using advance generation of Dual-pixel CMOS AF system and 45 Point AF module of Canon 80D.  So don't get a 10 year old lens hence it may result slow AF operation and weak resolving power.
Best L series Lens Under $1500
Canon EF 70-300mm f/4-5.6L IS USM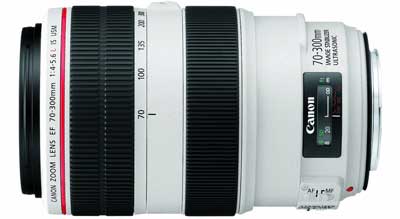 Buy this lens from Amazon | B&H
If my pocket allows only $1500 for next lens purchase then I will go with the EF 70-300mm f/4-5.6L IS USM Lens. Before owing this I thought it's the same 70-300 IS USM lens under white cover, why should I waste money on that one. But, believe me it's one of the most sharpest lens I have ever used with my Canon 80D camera ever. The strongest selling point of this lens is it's optical quality and the second one is advance Image stabilization modes to combat camera shake upto 4 stops. The Lens performs amazing during golden hour when you need slow shutter speed and it equally perform well when you use sports mode with Phase AF OR Dual-Pixel CMOS AF sensor either APS-C or Full frame DSLR.
Canon 77D Camera Bag
If you ask me for best lens that want to keep on 24X7 in my camera bag with 77D, it's name is Sigma 18-35mm F1.8.  You get super creamy bokeh, rock solid performance and amazing details and resolving power.  One of the best lens for available light shooting.
For shooting Landscapes, architecture and Nightscapes I will recommend you to get Tokina 11-16mm F2.8 lens.
Finally I want to pick up a Canon 100-400mm f/4.5-5.6L IS II USM Lens on my arsenal. A perfect companion for amazing sports and wildlife Photography.
Lens Quick Buying Guide