Best compact cameras under $500 – Looking for best compact camera under $500 we will sure help you to get the best compact camera in the market under 500 bucks.
We have the list of three Best cameras under $500, which will definitely helpful for you and you can choose as your requirement. The camera Sony RX 100 costs $498, Canon G9X is available at the cost of $399 while the users can get Canon powershot G7X at $425 / $579.
You will surprise to know that all the three camera using same sensor made by Sony, so the overall ISO performance is expected to remains same.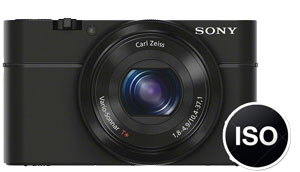 Sony RX 100 offers higher ISO range of 25600 compared to both Canon G9X and Canon G7X, both Canon camera shares same ISO range of 12800. So there is no doubt that Sony RX 100 has one stop more increase in its ISO comparative to both the cameras and hence we may see some difference in the image quality of of images.
+1 Sony RX100 also comes with more continuous shooting speed of 10fps compare to Canon G9X, which has 6fps and Canon powershot G7X offers 6.5fps.
So Sony RX 100 will give you better result while capturing fast action sujects and also can track each and every action of the fast moving subjects more instantly compare other two camera.

Sony RX100 has the battery life of 330 shots, which is superior to both the cameras as Canon G9X offers 220 shots and Canon powershot G7X has 210 shots of battery capacity.
Sony RX 100 has optical zoom of 3.6X, Canon G7X features 4.2X zoom and Canon G9X limited to 3X zoom only.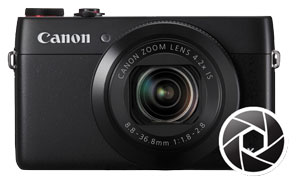 Hence the more zoom of Canon G7X gives the users a option to capture subjects from a distance without losing image quality and also gives a option to frame you composition perfectly.
Canon G7X has large aperture zoom lens of F1.8- F2.8, Sony RX 100 has aperture F1.8- F4.9 and Canon G9X comes with aperture F2-F4.9.
Bright aperture lens and more zoom make Canon G7X a perfect camera for travel photographers, the more aperture will allow image with more DOF, will also allow you to use faster shutter speed during low-light condition. Despite of having a stop less ISO range compared to the Sony RX100 camera we recommend you to get the Canon G7X camera.
Both the cameras Canon G7X  and Canon G9X features built-in Wi-Fi with NFC for wireless image sharing and remote camera control with smartphones and tablets while such feature is absent in Sony RX 100.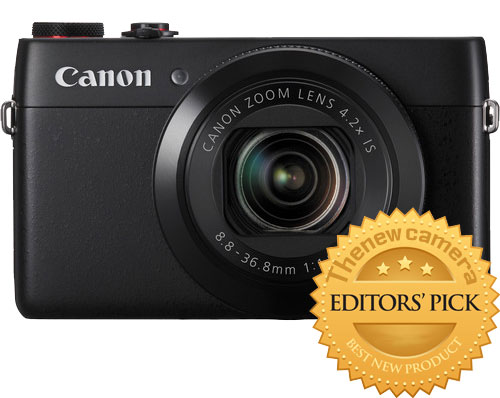 Before we begin to read the conclusion you must know that Canon used Sony RX100 sensor inside the Canon G7X camera.
Despite of having one stop less ISO range compare to Sony RX 100, Canon G7X offers bright aperture lens that will sure helps to grab excellent shots even at telephoto end and also allow you to use faster speed compared to Sony RX100 or Canon G9X camera. on the other hand Sony does have one stop more ISO range and fast continuous shooting speed but missing wireless connectivity option as of other two, We highly recommend you to get Canon G7X camera if you are looking for best compact camera under $500, the other best option is Sony RX100 is you want fast continuous shooting speed and bit more ISO range.
Buy from
Buy Canon G7X camera from Amazon | B&H | Amazon UK