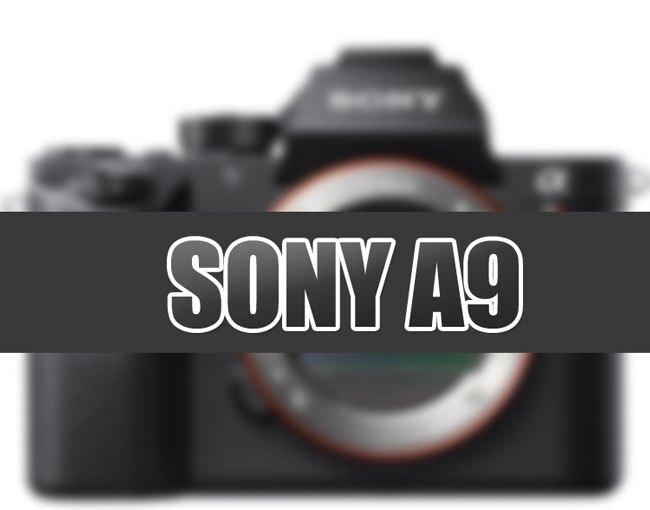 It's look like Someone spotted Sony A9 camera in the wild, according to a reader of the SAR website the upcoming Sony A9 camera may carry a 72MP fullframe sensor, dual card slots, a joy stick on the rear side of the camera and a slightly larger body compared to current A7R II.
As reported by a anonymous reader :
Walking through battery park Manhattan around 5:35pm, I came across someone walking towards 1 world trade, with a graphite looking camera with no markings or paint in a slightly larger and boxier shape than my a7r ii, when I realized it was too large to be a Fuji XT1 but too small to be a Leica T, I looked closer and noticed the user (short chubby guy with red goatee) was using a Sony GM 24-70mm 2.8 lens on the body.
The photographer was pretty uncomfortable when I started asking questions. But I can say this. It was in fact a Sony A9(?!?) proto type, it is slightly larger than the A7Rii however it does not have a built in battery grip. Good things are it does have dual card slots, definitely sd maybe cfast, I really don't know much about different cards, but he did say it has 2. It has a joystick for autofocus point moving. But most importantly, when he showed me the joystick, the spot where it would say 42M on my a7rii, it said Extra Fine 72M!!
He said this was one of a few prototypes out there and that it was due out end of summer for early fall release (can't say this is real or not).
I know I am not a source or anything, but this thing was legit!!!
More thing are coming out of fog as multiple confirmations are coming from different sources. Today we got confirmation that one of the prototypes of the camera features a 72MP FF Sensor inside.
Sony A9 Rumored Specification
70-80 Megapixel sensor
Improved Image Stabilization
They are going to sort out this buffer overflow issue
Better HDR whatever that means.
Dual XQD card slots
unlimited burst mode till the card last / No buffer limitation.
Smaller than Canon 5D Mark III DSLR
From specification POV the Sony A9 look like a perfect camera for professional. The Sony A9 is said to be a new series of camera and above the current A7 series. That clearly means upcoming A9 camera isn't a successor of Sony A7R II camera.
Like Sony A9 / A9R Page on Facebook
We will update you soon as we get any new information, stay with us (FACEBOOK | TWITTER | GOOGLE+) If you have time –> see more Sony Rumor
source – SAR.com