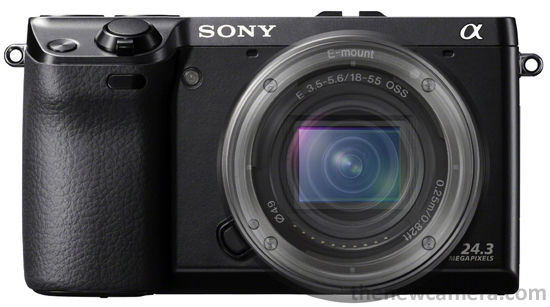 According to the latest rumors floating over the web, the A6000 successor name isn't A7000 or A6000 Mark II, it will be named as Sony A6100…
The camera will feature the 24 megapixel CMOS sensor and will record Full HD videos with XAVCS codec support, the rumor surfaced over the web take a look at what the sonyalpharumor.com source said
"there's no A7000 (NEX-7 replacement), but rather an A6000 replacement coming soon. The A6100 has 24.3MP with 1080p XAVCS codec, so looks like no 4K for now. But this is just the info from the importer, so not 100% confirmed :-/"
About  month ago we have received Sony A6000 successor major specification from a website visitor, he was also saying that the upcoming camera name is A6100 and features 24 Megapixel CMOS sensor… later on he also also added that the camera is can record 4k videos but overheating issue causing the delay of announcement….. the camera was scheduled for April 2015 announcement but later on it was delayed due to technical issues…
Take a look at the rumored specification and details of the upcoming A6000 successor
I wanted to share the rumors I heard about the new A7000 or better A6100 which will not be announced in april, but has been pushed back till may. From what I heard Sony is preparing to kick the established camera producers butt even more than with the A6000
Please be careful I have not personally confirmed them, but according to my source the A7000 is already in manufacturing.

Here some basic stuff:
It will be called A6100, not A7000 or A6000M2
24 Megapixel sensor
will going to feature built in image stabilization system
4k video, that is part of the reason it is delayed
XAVC-S video codec
New image processor

Price point would be 700$ for the body with a "basic" kit for 900$ and a premium kit with weather sealed Zeiss lens for 1200$. Production of the hardware already has started, it has been held back because of overheating problems with the sensor while in 4k mode. If the Sony engineers don't find a firmware solution the camera will be released possibly with a limit of only 15min recording of 4k movies or may be limited to Full HD Recording only.

At the end we just want to see the famous A6000 successor now, stay with us and we will update you soon as we get any new information.
Take the information as grain of salt, stay with us (FACEBOOK | TWITTER | GOOGLE+) If you have time –> see more Sony Alpha Rumor.