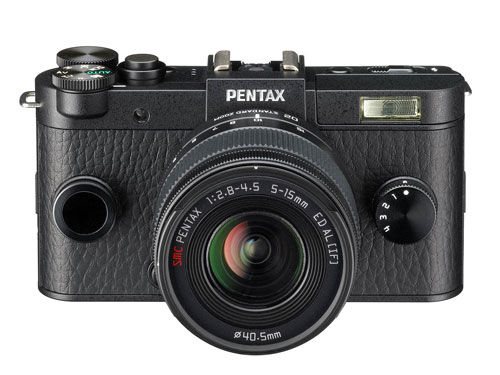 Rioch updates its Q series line-up with the newly announced Pentax Q-S1 camera, the camera the 12MP 1/1.7-inch BSI CMOS remains same as of its predecessors, the Q-S1 camera does have minor tweaks in deign part and everything remains unchanged compared to it predecessor Q-7. The camera will become available from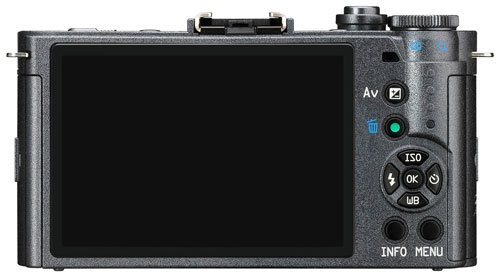 Take a look at the press release below,
Providing endless artistic expression in a fashionable compact design complete, with interchangeable lenses
Denver, Colorado August 4, 2014 RICOH IMAGING AMERICAS CORPORATION is proud to introduce the new PENTAX Q-S1, one of the world's smallest and lightest digital cameras with interchangeable lenses. With a new refined look, Smart Affect mode for creative photo enhancing, and color variations from today's hottest fashion trends, the Q-S1 is an ideal everyday camera for the style-minded looking for the portability of a compact and added benefits of interchangeable lenses.
'Along with its stylish, petite body, this new model offers impressive specifications. The PENTAX Q-S1 is an ideal everyday camera for photographers of all levels, complete with an entire system of 8 lenses designed for on-the-go fun' said Jim Malcolm, Executive Vice President of RICOH IMAGING  Americas, Corp.
The PENTAX Q-S1 is the latest addition to the popular PENTAX Q series of compact-sized, interchangeable-lens digital cameras. The  camera is equipped with a wide range of features to make photography more enjoyable, including a 12.4 megapixel, back-illuminated CMOS image sensor to deliver high-quality images, high-sensitivity shooting to a top sensitivity of ISO 12800, and a reliable shake-reduction system using a state-of-the-art gyro sensor. It also provides a variety of creative tools, such as bokeh control and Smart Effect to add the desired filters with just a simple turn of a dial. The PENTAX Q-S1 creates more personalized, creative images easily and beautifully.
In addition, RICOH IMAGING is pleased to announce the launch of a color to order® service for the new PENTAX Q-S1 digital camera. This unprecedented service, (originally launched with the Q7 in July 2013), has been popularly accepted by many users as a new, fashionable way of expressing one's personal taste and style.
There are 4 standard color combinations and additional 36 body and grip colors  taken straight from the runway, such as champagne, khaki green, and charcoal black, and can be ordered through the color to order® service. The PENTAX-01 STANDARD PRIME lens color can also be chosen from five different options to make the entire imaging system even more desirable and eye-catching.
Pricing and Availability
The Q-S1 will be available at retailers nationwide and at www.us.ricoh-imaging.com in August 2014 for a suggested retail price of $499.95
Ordering for the custom colors will be available in August 2014