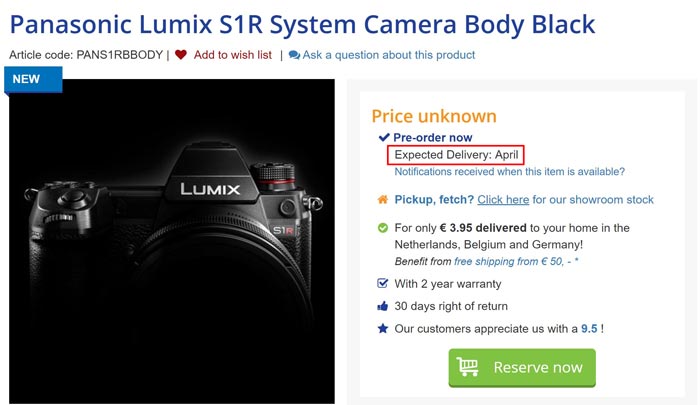 According European online stores the shipping of Panasonic S1 and Panasonic S1R camera shipping will start from April 2019. And they have also started taking pre-orders of the upcoming camera.
We have already seen the development announcement of these cameras, now final announcement is about to happen in the month of January 2019. The Detailed specification of the camera isn't officially published by Panasonic yet, so it clearly indicates Panasonic is busy in doing some last minutes  work.
Take a look at first hands-on experiences video of Panasonic S1 / S1R camera (uploaded by Panasonic).
Follow us on our social pages  FACEBOOK | TWITTER | INSTAGRAM to get live news + Panasonic rumors 24X7