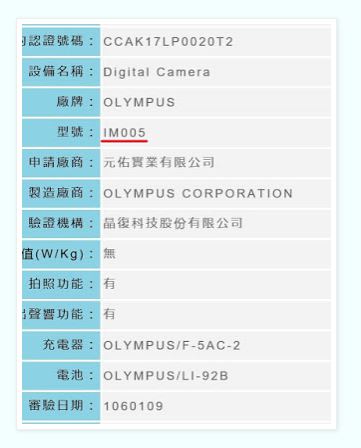 New digital camera registered by Olympus in Taiwan and its Code name is IM005. The registration date was of January 9 2017 and we my see a new camera announcement from Olympus in Q4 of this year.
Now if we look at the battery specification that is LI-92B, battery used inside compacts. Possibly Olympus is working on successor of the successor of Olympus stylus 1, TG-4 or may be  SH3.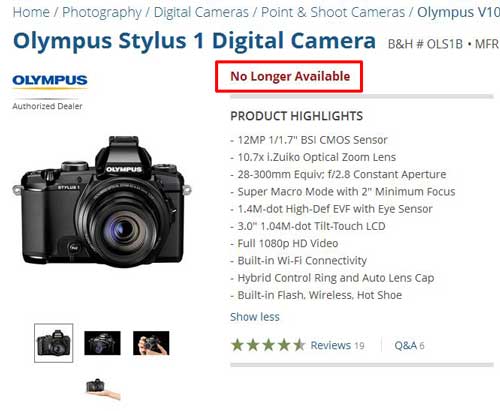 Olympus Stylus discontinued – Source B&H
If we are talking about compact camera then you should know that the stylus 1 Model is already discontinued and it was announced on October 9 2013. It was one of the most popular compact camera of Olympus featuring a 10X compact zoom lens with constant F2.8 Aperture.
The next camera may have a 1 inch sensor to compere against other trending compacts of today, we will update you soon if we get any new information.
Subscribe our LIVE PUSH Notification service or you can download our APP from google playstore
STAY WITH ON FACEBOOK | TWITTER | GOOGLE+ to get live news + Olympus Rumors 24X7+