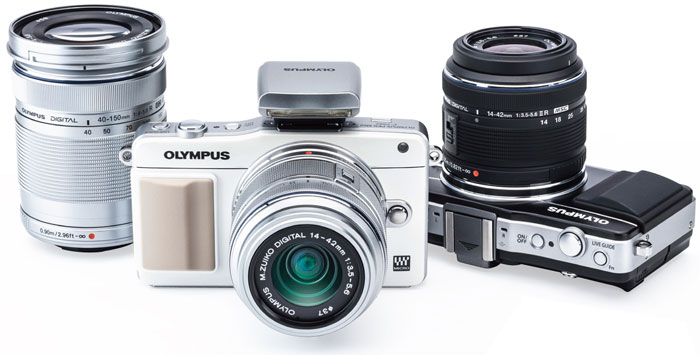 We have published earlier that Canon and Nikon sales are down, But according to the Olympus Financial Results Olympus Digital Photography Business is also facing loss in the recently released financial documents: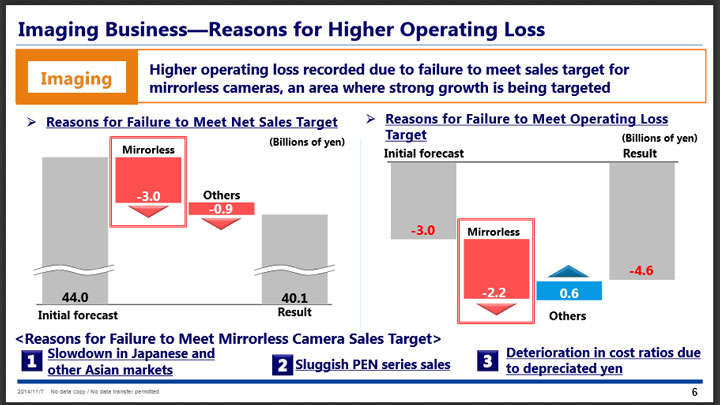 Olympus is not getting desired sales as they expected…
Net sales in the Imaging Systems Business during the six months ended September 30, 2014 amounted to ¥40,110 million (down 14.7% year on year), while operating loss amounted to ¥4,596 million (compared with an operating loss of ¥2,711 million in the same period of the previous fiscal year).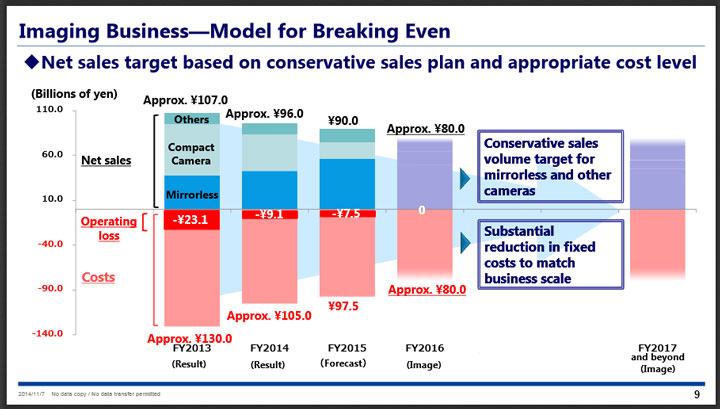 Mirrorless sale is growing but the Olympus is facing overall loss.
In the digital single-lens camera field, there were positive developments such as sales growth for the OM-D series, in Europe and the U.S., particularly "OM-D E-M10." Even so, in response to shrinkage in the compact camera market as a whole, we limited the number of units sold in this field. Consequently, there was a decline in sales in the Imaging Systems Business overall.
Operating loss increased in this business reflecting the decrease in sales and investment carried out to develop BtoB operations.
Among other things, their presentation materials include:
Higher operating loss recorded due to failure to meet sales target for mirrorless cameras, an area where strong growth is being targeted"
"Reasons for Failure to Meet Mirrorless Camera Sales Target
Slowdown in Japanese and other Asian markets
Sluggish PEN series sales
Deterioration in cost ratios due to depreciated yen"