Nikon Z6 vs Sony A7 III. Take a look at the major differences between these two mirrorless camera which comes at apporx same price.  We are going to put a detailed specs comparison review of the concert 6 camera vs Sony 7III so have a look and do share your thoughts and questions in the comment section below or even if you have any suggestion to this comparison..
Comparison between the Sony A7 III camera vs Nikon Z6. The Nikon Z6 is of-course Nikon first full frame mirrorless camera with 24 megapixel sensor,  and features approx 273 autofocusing points on plane. The ISO range of the Nikon Z6 is almost equivalent to the Sony A7 III offerings. But its the matter of time and we have to wait to see the actual samples from both camera to Compare the differences,  but before that we are doing a specification comparison review between these two camera point and let us find out The Major and differences between the two.
Nikon Z6 vs Sony A7 III – Comparison Review
| | | |
| --- | --- | --- |
| Feature/Models | Nikon Z6 | Sony A7 III |
| Megapixel | 24.5MP FX-Format BSI CMOS Sensor | 24 megapixels |
| Sensor size | CMOS, 35.9 x 23.9 mm | Full frame (35.6 x 23.8 mm) |
| Image processor | Expeed 6 | Bionz X & Front-End LSI |
| Low pass Filter | No | No |
| AF system | On Sensor PDAF | On Sensor PDAF |
| AF points | 273-Point | 693 Points |
| ISO | 100-204800 | 50-204800 |
| Shutter speed | 30 – 1/8000 | |
| Image Stabilization | Built-In 5-Axis Vibration Reduction | 5 Axis Image Stabilization |
| Continuous shooting speed | 12 fps Shooting | 10fps |
| Video | UHD 4K30 Video | 4K30p |
| Display | 3.2″ 2.1m-Dot Tilting Touchscreen LCD | 3″ Rear Touchscreen Tilting LCD (921,600) |
| Hot shoe | Yes | Yes |
| Wireless | WiFi / NFC | WiFi / NFC |
| Environmentally sealed | Yes | Yes |
| Battery life | 310 | 710 |
| Weight | 675 g | 650 g |
| Size | 134 x 100.5 x 67.5 mm | 126.9 x 95.6 x 73.7 mm |
1. What made Nikon to jump on mirrorless lineup
Before you begin we must thanks Sony that made Nikon jump to the mirrorless line up, and not only Nikon the Canon is also preparing to jump on the mirrorless ship. It was also necessary for the moment we are living in the technology is changing and just like we have seen the shifting of film world to the digital world in the same manner, we will going to witness the change from DSLR to mirrorless world, for the companies those who are accepting or adopting the change  early will have better survival rate in future, and that's the key for success is to always evolve and it always accept the change.
2. 3rd Generation of Sony vs 1st Generation of Nikon
we are comparing the Nikon Z6 with the Sony A7 III camera, but at the same time we have to keep in mind that it's the Nikon first generation of full frame mirrorless system camera.We are comparing the latest Sony is 7 III with Z6,  what we have to keep in mind that more advanced models are said to be unfold in near future from Nikon which will going to have a bit more advanced Core specification to lead the mirrorless category. But for now we are comparing the first generation of Nikon mirrorless system cameras with Sony's IIIrd Generation mirrorless camera.  And before we begin let me tell you that Nikon Z6 have some limitation as well as some surprise inside it.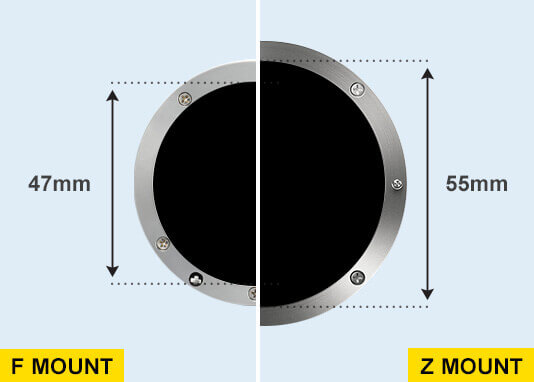 3. The Mount difference (55mm vs 46mm)
Nikon created a future perfect camera, the  Z series Mount is really very big and it is capable to accept the f 0.95 lenses and if you're going to look at the Nikon road map then you will surprise to see that Nikon is set to an announce NOCT NIKKOR 58 mm f/0.95 lens in the year of 2019. So, Nikon latest Z series camera is capable to accept lenses starting from the aperture F0.95.  Due to the Limited image circle opening the Sony A7 or A9 series camera are not able to accept that 0.95 lenses even in near future.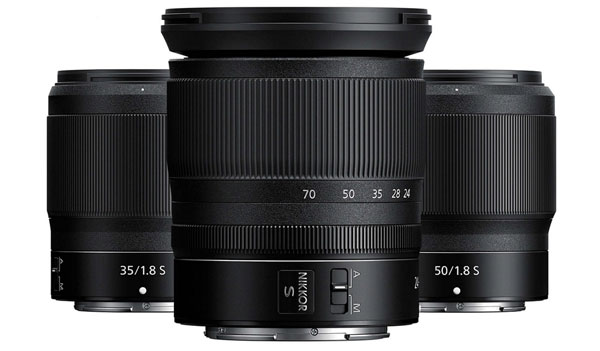 4. Limited native lenses
As you can see Nikon only announced 3 lenses with the Nikon full frame mirrorless system cameras, But there is also a possibility that you can use your old DSLR lenses with Nikon FTZ mount  adaptor. But if you talk about the native lenses right now, then all we have only 3 lenses for Nikon Z Mount system and those include are 24 to 70 the 50 mm and finally the 35 mm f/1.8. we do have a road map from Nikon  that shows the set of lenses coming in near future to satisfy the professional needs, but at the same time we have to accept the fact also that we do have a limited range of lenses for the Nikon mirrorless system cameras and if you are Nikon F-mount DSLR user having a bunch of FX format for lenses then there is no issue for you, but if you are a new user and new user and looking for a range of lenses then  you may feel a bit suffocating in while getting Nikon Z series camera. The Z-series camera will have decent range of lenses in the year of 2019.
 
5. Nikon DSLR lenses compatibility with Nikon mirrorless system cameras
How much Nikon DSLR lenses are compatible with the new Z6 or Z7 mirrorless camera, based on the little hands on review of the model we have found that a Nikon is using some kind of external motor in the adaptor to drive the DSLR lenses and due to that the lens auto-focusing speed is not as fast as we have seen in the Nikon D850 or Nikon D5. That doesn't mean the autofocusing is slower Or Poor then Sony A7 series. Now the AF speed of the Nikon Z series camera is still better than Nikon Z series camera but it is not competing with the Nikon DSLR phase auto focusing is speed when used with native lenses.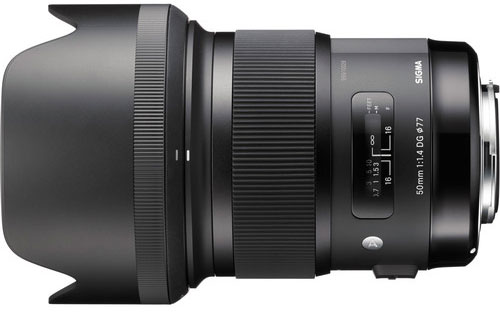 6. Nikon is bit more strict for Third Party Lens Makers
Nikon haven't shared the details of their Z Mount with Third party lens maker's specifically like Sigma, Tamron and others.  Then again to create an  Nikon Z Mount lens they have to reverse engineer the Mount to access the details of the camera.  But Sony is just opposite they have shared the details of the FE as well as E mount and that's why the Sigma the tamron are making some of the best lenses for Sony mirrorless cameras.
So, again if you are waiting for Nikon Z Mount lenses,  then you have to wait for few years because Nikon native lenses are coming a bit late and at the same time as we have told U, Nikon is not willing to share the details of the Z Mount with other third party Lens Maker to save the profit they may get from making the lenses.
At the same time Nikon also claims that there FTZ mount adapter will allow you to have full compatibility with the 9III nikkor lenses.
7. Design and grip of the camera
let's begin with the design and grip of the Camera, Nikon Z6 and Z7 camera have a bulky large front grip so user feel a bit more comfortable to their hands and fingers while holding the camera for a long time..Now on the rear side of the camera we do also get a large thumb grip.
Users with a bit bigger hands feel uncomfortable specifically while holding mirrorless camera such as Sony A7 or A9, both of them literally have a very small grip in the front which make it problematic if you are shooting for a long time.

8. Viewfinder design is top-notch
The design Z6 is pretty good, Nikon has designed the viewfinder of the camera very cleverly, the viewfinder do have a bit large distance from the rear LCD screen of the camera. So,  Your Face wouldn't stick to the LCD screen while Looking through the viewfinder and if you wear glasses also even then you won't find any problem while Looking through it.
Now let's go technical the resolution of the Nikon Mirrorless viewfinder is III,690k dot OLED with a magnification ratio of .08x.
9. Weight Difference
and if you're going to talk about the weight of both the camera the Nikon Z6 weighs approx 675 grams whereas Sony A7 III weighs  approx 650 grams. So wait isn't a big issue the Nikon Z6 is approx 25 gram bit more heavier than the Sony A7 III.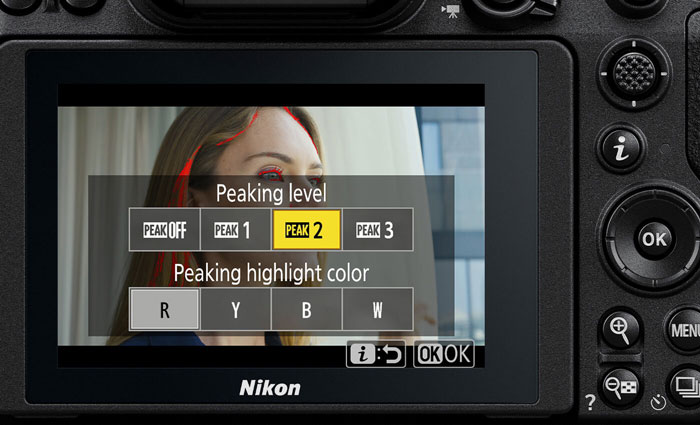 10. Nikon allow you to use full touchscreen of their mirrorless system cameras
you will surprise to know that the Sony A7 III camera which I have used to have some limitation while using the touch screen (limited to selecting AF points only or sliding the image), you can't use it for zooming while reviewing the shots or in most of the time the touch screen isnt so useful. Maybe in the next generation of camera we don't have such issues. But with Nikon Z6 and Z7 mirrorless camera I have seen that Nikon allows you to do the zoom, and all kind of stuff …, you can change settings and all that you want, since it carries well optimised and redesigned menu system for a touch screen.  Now even if you're going to compare about the display screen sizes, even then the Nikon do have a bit bigger touch screen compared to the Sony.
11. Top LCD display screen
With the Nikon Z6 camera you are getting top LCD display screen just like Sony A9 camera. But with the Sony A7 III camera you are not getting that, so if you are a DSLR user and do have a habit of using top display screen then of course the Nikon Z6 will make you bit more comfortable while you are shooting.

12. Autofocus
Nikon always work on roots to improve the core technology of the camera, the recently announced Z6 camera is capable to shoot in extremely dark light environment and features a minimum sensitivity range of – 4 Ev with F2 lens. Sony A7 III camera is limited to -III Ev with an F2 lens.
Let's talk about Auto focusing points and other features, Sony A7III feature  693 AF points which is more dense compared to Z6 and  and directly coming from Sony A9. As we all know Sony A9 auto focusing system is one of the best autofocus in system of the world.. Now other most biggest advantage in the auto focusing system of the Sony mirrorless cameras is eye AF tracking. It's of of the best AF mode to track subject eye, Sony A7 III does it very well. Even in extreme conditions when your model is moving or running the eye tracking autofocus work very well.
13. No vari-angle display screen
Both camera doesn't have vari-angle display screen, so the shooting ram Limited-And it is one of the biggest problem for youtubers those who see themselves while recording the video. So I again neither does Nikon Z6 not the Nikon z7 or even the Sony A7 III is capable to become the best camera for youtubers due to the Limited rotational movement or display screen. Yes you can use external monitors by the way to solve your problem.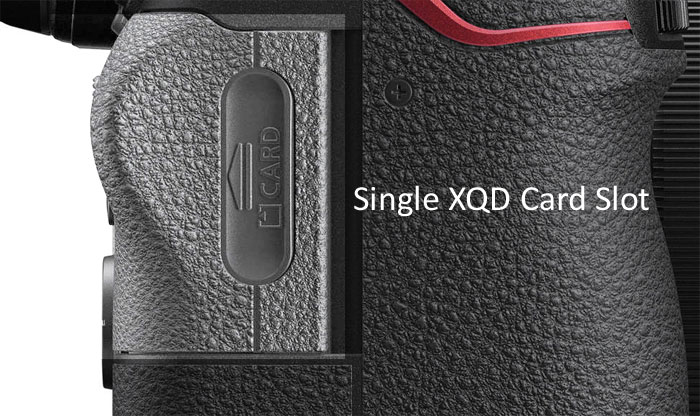 14. Memory card slots
Everyone is surprised to see that Nikon has opted only single xqd compatible slot in their new mirrorless cameras. So, if you have already bunch of SD card slot then it will not going to be used in the new Z6 or Z7 mirrorless camera.
Now as we all know the latest generation of Sony mirrorless cameras features Dual SD card slots in them and one of them is UHS II  compatible. And in general professional photographers do like having extra memory card slot in their camera to avoid the memory run out problem in the middle of their project.
We hope the future generation of Nikon mirrorless system camera will have dual memory SD / XQD card slots.
15. Continuous shooting speed
The continuous shooting speed of Nikon Z6 camera is 12 frame per second, now the exposure is locked at the first frame. If you're using the live you then the  continuous shooting speed of the camera reduced up to 5.5 frames per second.
how does it compare against the Sony is 7III mirrorless camera let's have a look, Sony A7 III camera can do 10 frames per second with auto exposure tracking, so it is really a great advantage with Sony that the exposure settings is not locked at the first frame as we have in the Z6 camera, you are getting the continuous auto exposure support even at 10 frames per second In the Sony A7 III camera which is really great.
16. Video quality Nikon mirrorless  vs Sony mirrorless
Nikon Z6 features excellent video capabilities, Now here we have a difference of 10 bit vs 8 bit, the Sony A7 III limited to 8 bit output where as the Nikon Z6 have 10 bit output option to an external recorder via HDMI port. As we all know if you are a youtuber the YouTube doesn't play videos above than 8 bit, 10 bit recording is for those who work professionally and do lot of stuff while editing.  If you are a regular youtuber then you don't actually need a 10 bit camera.
But again there are some  video limitations of the Nikon Z6 camera that you must know before buying that camera.
Sony A7 III has a set of dedicated picture profiles,  designed specifically for movie recording. With Sony A7 III camera you have a choice to set the S log2 and S log III which are available for internal recording, and you can also use the hybrid log Gama the HLG profile in the Sony A7 III camera.
Now for Nikon Z6 there is a N-log mode available via HDMI, so if you are interested in recording internally in your xqd card then you don't get the option to set your desired B-Log profile. You need a external recorder to get your N-log file from Nikon Z6 and Nikon Z7 camera.
17. Battery life
before Sony A7 III camera, the battery life of A7 mirrorless camera we are terrible compared to DSLR. But due to Sony innovation the recently and out Sony A7 III camera uses the same battery of Sony A9. Which allow the Sony A7 III camera to the record 710 images in a single charge according to CIPA standard. Nikon Z6 battery life is limited to III10 shots in a single charge. Which is of course just half compared to the Nikon Z6 mirrorless camera.
18. Conclusion
It's and effort to stop the migration of Nikon users to Sony camp
Now even Nikon knows there is no best camera other than Sony A7 III in the market, why I am telling you this because,  Nikon Z6 is excellent camera but at the same time the auto focusing system is not as good as the Sony A7 III. The Nikon is still missing the eye auto tracking feature that the Sony have. And again the battery life is just half compared to the Sony. And in the video mode the log profiles is limited to external recorders. So, there are lot  space is still left where Nikon have to improve.
The Nikon FTZ Mount adaptor available at $249 – Available at B&H Store
Buy Nikon Z6 camera from B&H | Amazon.com
Follow the Nikon Z6 Facebook Page | Nikon Z7 Facebook Page
Subscribe thenewcamera YOUTUBE channel Stay with us on FACEBOOK | TWITTER | GOOGLE+  to get live news + rumors 24X7