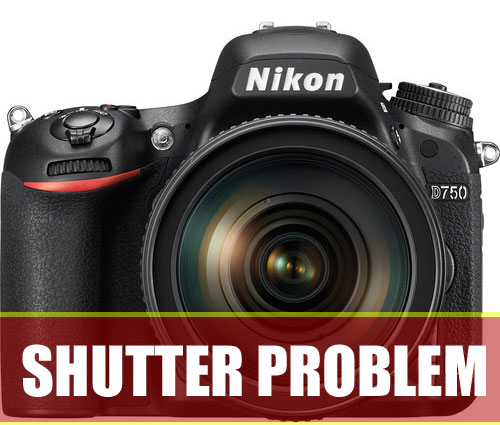 Nikon D750 model is in trouble again, After flare problem Nikon D750 users facing shutter stuck problem worldwide. The Latest Nikon D750 shutter problem is reported by many photographers on several online Nikon forums.
According to users the camera lock up while taking images at a shutter speed of 1/4000, the problem often occurs when you Just start-up the camera and take images at 1/4000 shutter speed. Once the shutter is pressed the Camera Top LCD Panel will Display ERR warning.
How to Fix Now ERR issue
1. Click again the shutter button
2. Remove the SD Card of the camera, battery and Lens.
3. Finally, if the above two option didn't work then take out the battery of the camera and leave it for 24 hrs.

Take a look at the videos below uploaded by users worldwide

Forum Link – quesabesde.com
We are waiting for official response from Nikon related to this issue, follow us and we will update you soon as we get any new information.