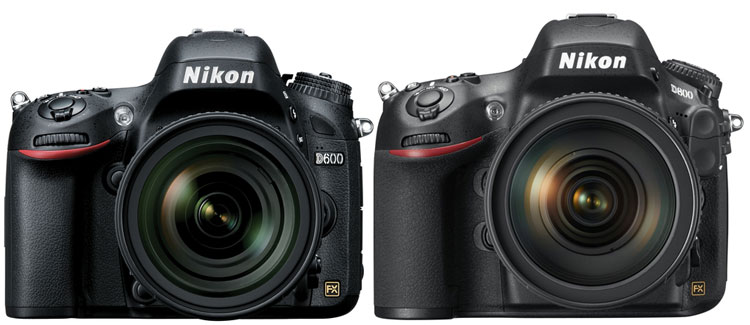 Nikon D600 vs Nikon D800
The recently announced Nikon D600 Full Frame Camera comes at $2K range and D800 comes at $3K range (body only), the new Nikon D600 features newly developed 24.7 Megapixel FF CMOS sensor, Standard ISO range of 100-6400, expandable to 50-25600, 39 focus points AF coverage to full-fill your daily needs.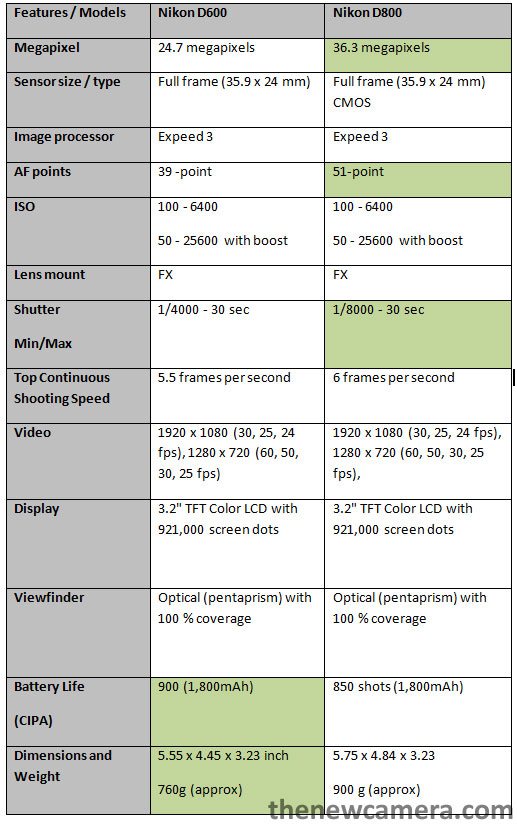 Advantages of Nikon D600

Nikon D600 cost your approx $1000 less than the Nikon D800, Nikon D600 is bit slimmer and lighter.
Both camera features Full frame sensor, Nikon D600 is a 36.3 megapixel monster whereas Nikon D600 features 24.7 Megapixels and both the camera share same standard ISO range of 100-6400.
Now its time to see some High ISO test, imagine-resource now have D600 high resolution samples, so I have take two samples of both the camera at ISO 6400 and 25600, see the results below
Nikon D600 vs Nikon D800 High ISO Test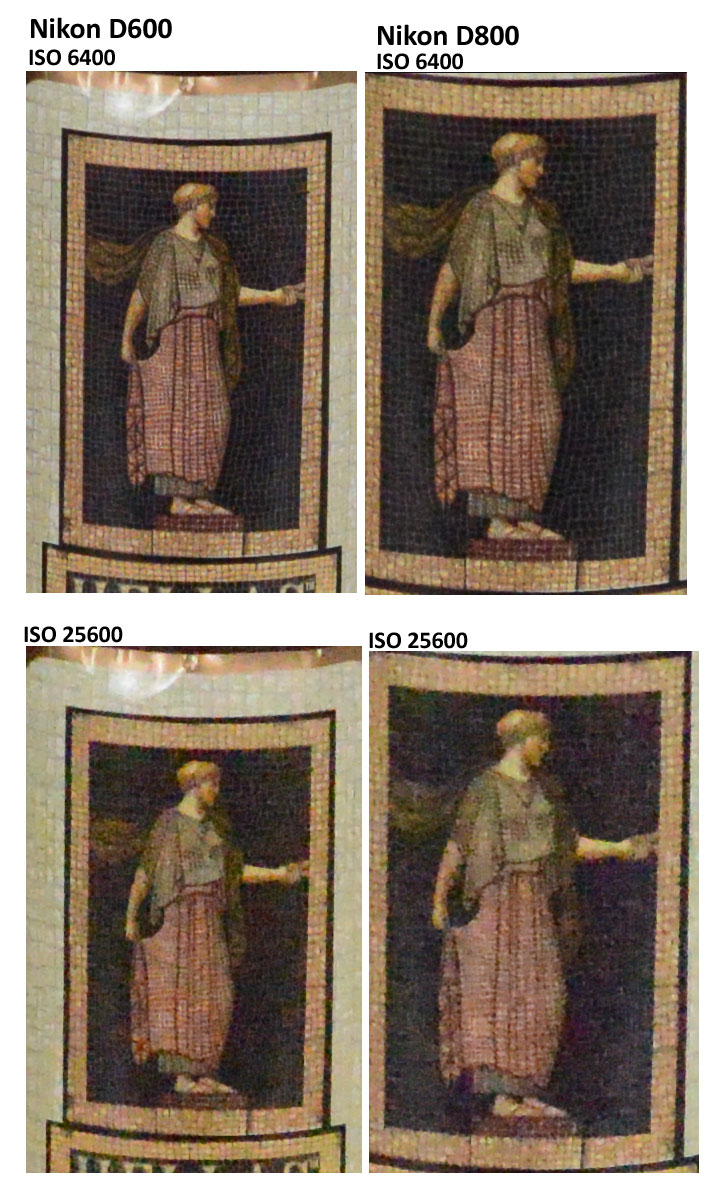 Nikon D600 Sensor Score
Nikon D600 score Just 1 point less than Nikon D800 in DxOMark Lab, We have the Top 10 rated cameras of DxO Mark (below) Click to enlarge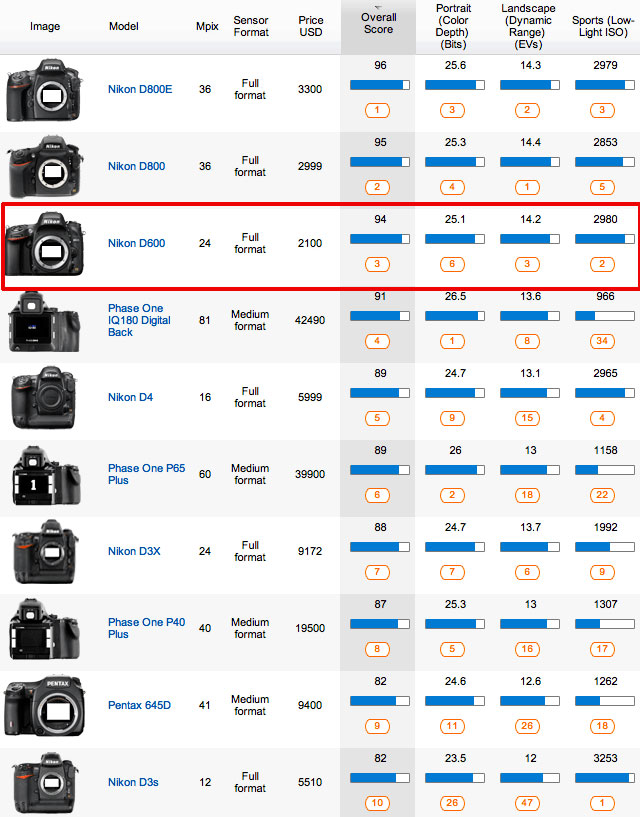 Conclusion
From the ISO test and other specification review we know that Nikon D600 is also a excellent DSLR with eye-catching features, but if you need more AF point and Megapixel you may move towards Nikon D800.
Buy Nikon D600 from Amazon
Buy Nikon D800 from Amazon
---
See more Nikon D600 Comparison review:
Nikon D600 vs. Nikon D4
Nikon D600 vs. Nikon D700