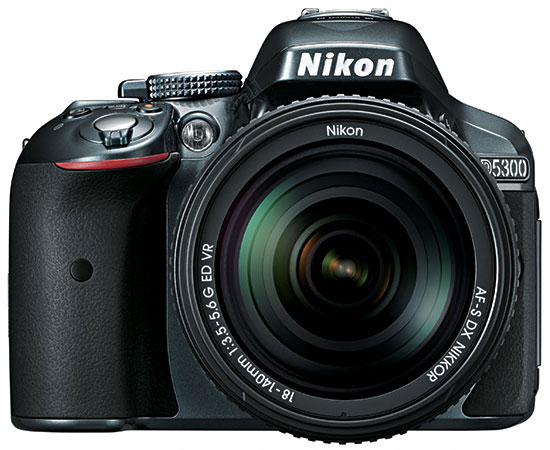 Nikon D5300 DSLR features 24.2MP DX-Format Sensor, EXPEED 4 Processor and Multi-CAM 4800DX Autofocus Sensor other features include Wi-Fi and GPS Connectivity.
All lenses listed here are fully compatible with your DX format D5300 DSLR and will do Full time AF in Still and Video mode, we only have one FX format lens in our list – 50mm F1.8 for portrait purpose, Since we have no other option (no 50mm lens available for DX format camera from Nikon). But keep in mind that 50mm F1.8 lens is a AF-S Lens and it will do AF with your D5200 DSLR.
---
Best All in one Third Party Lens
Sigma 18-35mm f/1.8 DC HSM Art Lens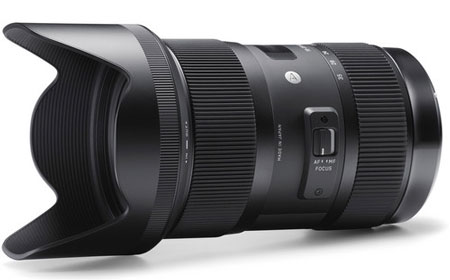 Sigma 18-35mm F1.8 DC HSM Art Lens from Amazon & B&H
Before we begin with our standard Lens recommendation I must tell you the name of best Lens I have ever used with My Nikon D5300 camera, The lens captures excellent images, the focal length of the lens covers a very essential distance and Sigma 18-35mm lens can be used for a wide variety of applications, from Landscape, Architecture or portraits. Focus is not only sharp, but extremely sharp. The bokeh is so creamy. Sigma made a exceptional lens.
---
All-rounder / multi-purpose lens for Nikon 5300
Nikon 18-200mm f/3.5-5.6G ED VR II lens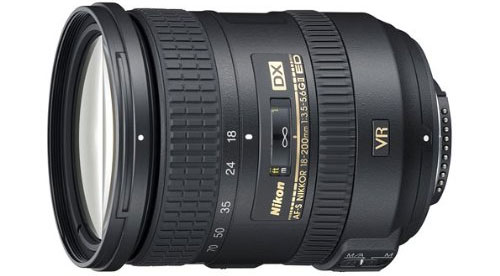 Buy Nikon 18-200mm ED VRII Lens from Amazon
With Nikon 18-200mm you get more range and VRII image stabilization but you have to pay more money, the lens features excellent sharpness at tele and wide end. The bokeh of this lens is nice and smooth and on the core specification side we have 2 Extra-low Dispersion (ED) elements, 3 aspherical lens elements to correct chromatic aberrations and lens aberration, other features include Zoom lock switch, Nikon Super Integrated Coating (SIC) to reduced flare. Overall the Nikon 18-200mm is best travel lens for Nikon D5300 DSLR.
The Good: Covers a wide range, sharp at wide end and tele end, at 18mm image quality at corner is bit soft, VRII image stabilization system.
The Bad: Price & bit heavy.
---
Zoom Lens for Nikon D5200
Nikon 55-300mm f/4.5-5.6G ED VR AF-S DX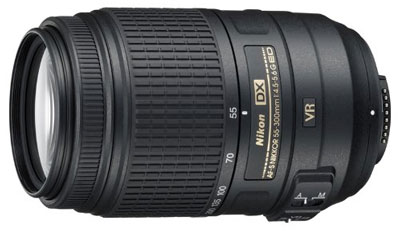 Buy Nikon 55-300mm ED VR AF-S DX Amazon
Nikon 55-300mm lens image quality is excellent and  available at $399, the lens captures sharp images at tele+ wide-end and also comes with VRII image stabilization, The build is plasticy but inside we have 2 Extra-low Dispersion (ED) Elements to minimize to chromatic aberrations, HRI (High Refractive Index) Lens Element, New Tripod Detection Mode to stop optical IS when Tripod is used, Nikon Silent Wave Motor (SWM) for fast, accurate and quiet autofocus and 7-blade rounded diaphragm provides more natural out-of-focus blurred background. Nikon 55-300mm is Excellent Zoom Lens for Nikon D5300 DSLR.
The Good: Excellent Image Quality, 300mm range and Affordable
The Bad: Minor distortion issue at tele-end as other zoom lenses.
---
Portrait Lens for Nikon D5300
Nikon 50mm AF-S F1.8 FX Lens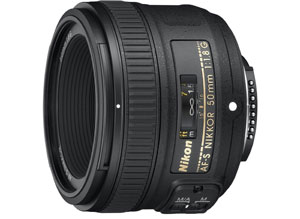 Buy Nikon 50mm AF-S F1.8 Lens from Amazon
Nikon 50mm AF-S F1.8 FX Lens will work as a (50 X 1.5) 75mm lens in your D5300 DSLR due to sensor crop factor, in-return you get more working distance and creamy background blur in your images. Recommend for anyone who is beginner in photography and interested in first prime lenses for portrait and low light shooting.
The good: excellent image quality, sharp images with smooth background.
The Bad: None
We have one more recommendation here, Nikon 35mm F1.8 covers more range and suitable for friends and family shooting under low light condition, you can also use Nikon 35mm as a portrait lens.
---
Macro Lens for D5300
Nikon 40mm f/2.8G AF-S DX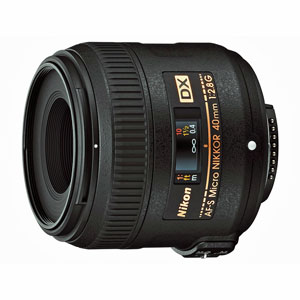 Buy Nikon 40mm F2.8 AF-S DX from Amazon
Nikon 40mm f/2.8G AF-S DX is Highly recommended lens for your Nikon D5300 DSLR, the 40mm lens gives razor sharp images, excellent background blur (Bokeh) and features Nikon SWM motor for fast and accurate Auto focus. The 40mm lens can be also used for portrait and low-light photography.
The Good: Sharp images, affordable
The Bad: None
---
Wide angle Lens for Nikon D5300
Nikon 10-24mm f/3.5-4.5G ED AF-S DX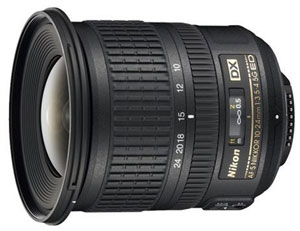 Buy Nikon 10-24mm from Amazon
Nikon 10-24mm f/3.5-4.5G ED AF-S DX is the best Wide angle Lens for Nikon D5300, the 10-24mm is a DX format lens made for DX format camera like Nikon D3200 and D7100, the lens images are sharp and it captures excellent color and contrast, the lens comes with Two ED (Extra-low Dispersion) glass elements to fight with chromatic aberration and Three aspherical lens elements to minimize coma and other types of lens aberration.
The 10-24mm lens offers Close focusing to 0.8 feet and Internal Focus (IF) with Nikon SWM (Silent Wave Motor) for fast and pin-point focusing.
The Good: Solid Build, Image quality and sharpness.
The Bad: Price
You can ask you question in the comment box below