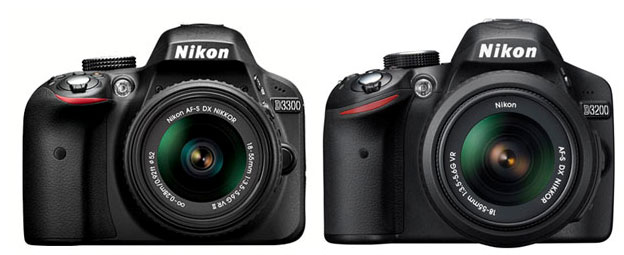 We are doing a comparison review With Nikon D3200 successor, Nikon D3300 have a new sensor (according to Nikon), advance image processor and no built-in low pass filter, take a look below for more details…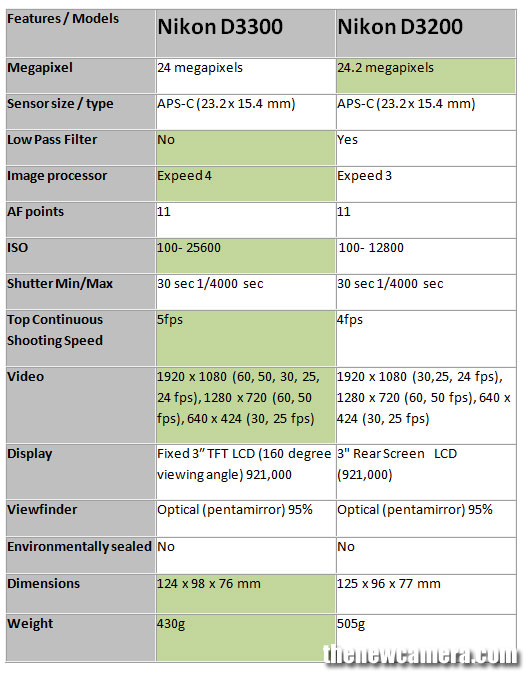 From Table we can clearly see that
Low-pass Filter: Nikon D3300 doesn't have low pass filter so you get sharp images compared to Nikon D3200
optical low-pass filter is removed in Nikon D3300 to gain the utmost sharpness and resolution from both photos and videos
Improved image processor: New image processor helps to get more clear JPEG output, improved shutter range and better video mode.
More ISO range: The Nikon D3300 ISO range is upto 25600 and Nikon D3200 limited to 12800.
Video: You get Full HD video capture at 60fps and Full HD video capture.
Verdict: Based on specification comparison review we recommend you to buy Nikon D3300
Buy Nikon D3300 from Amazon – B&H || Buy Nikon D3200 from Amazon