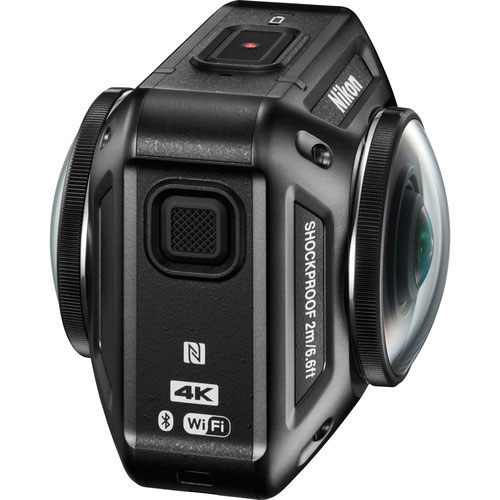 Nikon 360 camera coming globally (Asia and other countries) on October according to Nikon India Managing Director, "Yes, we are possibly (launching it) around October 2016." said to DigitIndia.
Nikon Key mission 360 camera was delayed due to several reasons including software adjustment and major earthquake in Japan. The Nikon 360 camera captures 4K UHD videos equipped with Dual compact lenses and Dual image sensor, the camera is waterproof upto 100 ft and shockproof upto 6.6ft, also features WiFi and Bluetooth Connectivity for sharing purpose.
On the beginning of 2016 Nikon 360 was announced along with several other compacts including Nikon DL series. However even now the estimated arrival time of Nikon DL series compacts are not know, Nikon DL series camera was delayed due to serious issues with the integrated circuit for image processing built into the three new premium compact cameras.
Buy Nikon 360 from B&H