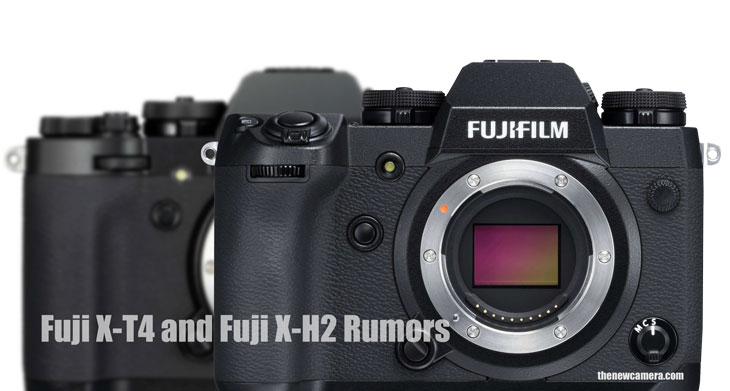 Some wired rumored specs surfaced over the web via rumor mills which suggest Fuji X-T4 camera may arrive with 6K video recording mode, IBIS and compact body design.
X-T4 with IBIS
expect a T4 about 1/3 of an inch thicker, and about 5-6oz heavier
On a good note expect 6k60 and 10bit internal
anamorphic ratio
fully articulating flippy…essentially an S1H but APSc with Fuji color and obviously much smaller
release end of 2020
If the rumors are true, then Fujifilm X-T4 will shoot 6K video at 60 frames per second with 10-bit internal recording and an anamorphic ratio. the camera is also said to feature IBIS, despite of including IBIS inside it the camera will be more compact compared to X-T4.
Fuji X-T4 with 6K Means Something else too.. No X-H2 in near future
This rumor also confirms that there will be no Fuji X-H2 in near future. Since, as we all know the Fuji X-H series is a dedicated cinema lineup of camera. So, if they add 6K in XT series then literally it's no meaning to continue up with Fuji X-H series camera.
Not Reliable Rumors
All these rumors are coming from friend of someone and not through a reliable source, literally every website copy pasted same information without checking about the authenticity of source.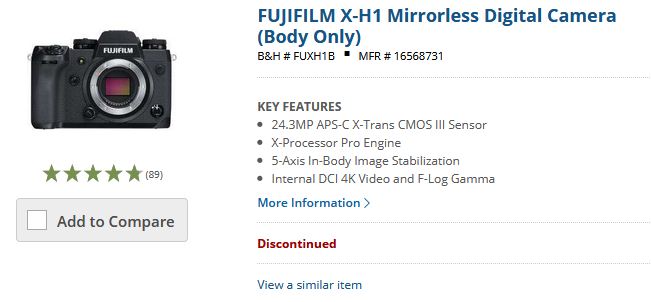 Actual Situation, Fuji X-H1 Discontinued [Only]
Till now what we know is Fuji discontinued the Fuji X-H1 camera and as we all know the X-H1 camera was not so popular model. , so if they are in mood to announce next update. They have to first Clear up the stockpiles of existing X-H1 series camera. And that's why a month ago they have slashed up the price of Fuji XH1 to $999. The only intention was to clear the stocks in retail out-late and online store warehouses. Once the stock lines are cleared up they can announce the new models anytime when they wish to.
Ending up X-H Series – A possibility
There is slight possibility that they may end up the X-H series camera and put all the goodness they have in X-T series. That is, the next X-T series will be for sports shooter and cinematographers. If they announce a new Fuji X-T4 (Rumored to arrive on Q1 / Q2 of 2020) camera in near future with the above rumored specs prior to X-H2 camera announcement, they we can safely assume that they are not in the mood to continue up with Fuji X-H series camera anytime soon.
We will update you soon as we get any rumors about the upcoming cameras.

STAY WITH ON FACEBOOK | TWITTER | INSTAGRAM to get live news + Fuji rumors 24X7