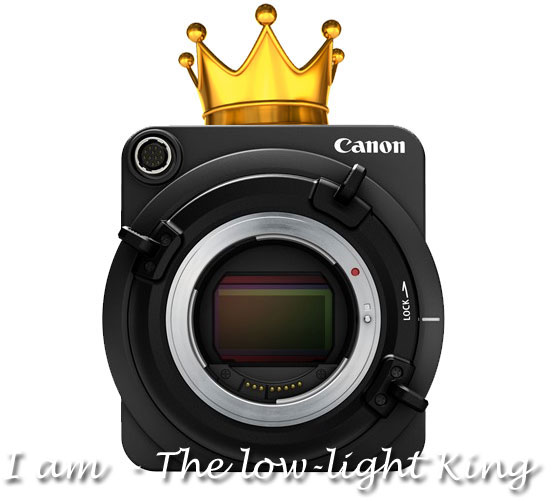 Canon today announced a new ME20F-SH multi-purpose camera, the camera features fullframe sensor of 2MP resolution and  ISO sensitivity of over 4000000 (yes its 4000000), the camera is mainly made for surveillance, film-making and reality TV.
I am Canon DSLR user but I would usually expect such type of product from Sony, The camera clearly tells the world and Sony that Canon is taking High ISO game seriously, it may be one of the attempt from Canon to acquire the low-light King position back from Sony.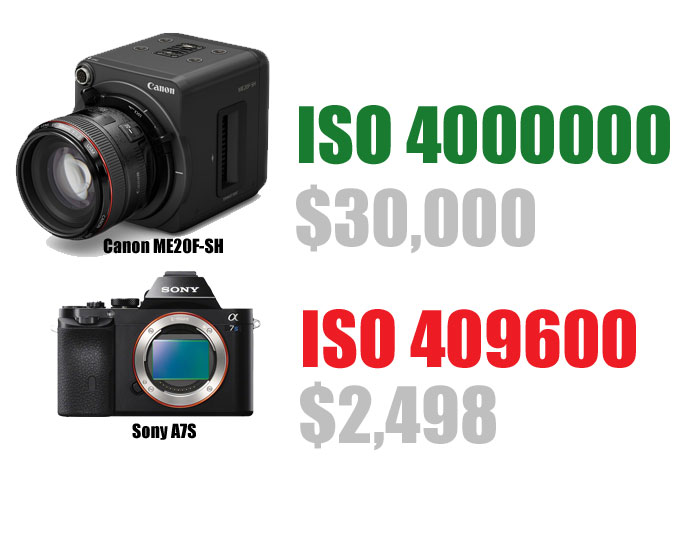 The newly announced ME20F-SH can see in complete darkness and a Full-moon night is enough for taking bright and clear portraits shots. Technically speaking the camera can take video as low as 0.0005 lux at a maximum gain setting of 75 Db @ISO 4,000,000.
Do you actually know how much amount of light available in front of your eyes at 0.0005 lux? , let me explain — a Moonless night sky produces luminance of 0.002 lux and a full moon on a clear night produces luminance of 0.27–1.0 lux. So, a full moon night is enough for shooting video without external light.
The Canon ME20F-SH record Full HD Video only and supports EF and EF-S lenses. There are built-in neutral density and IR cut filters, both of which can be disabled if desired. you Can get output from 3G/HD-SDI and HDMI ports, Canon also given 3.5mm jack for a stereo mic as well as GENLOCK port. The Camera will cost you appox $30,000.