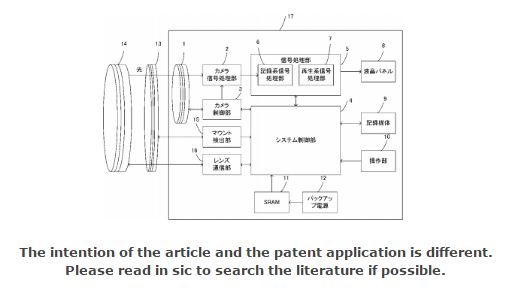 Canon new patent document surfaced over the web that shows a electronic mount interchangeable system for cameras.  According to the patent the mount system can be changed or customized based on user requirements. So, its a complete technological breakthrough.
Few days ago a rumor surfaced over the web – Upcoming Canon Fullframe mirrorless to use EF lenses (see more details here) So, the big question was if Canon upcoming fullframe mirrorless will carry big and bulky EF lenses or they will have there own lens-lineup. There is a possibility that the upcoming Mirrorless may have Interchangeable Lens Mount System built-in.
Not only Mirrorless, Canon may also introduce Universal interchangeable lens mount DSLRs in future which accepts all lenses.
Patent Details
Self-interpretation
Patent Publication No. 2016-192701

Published 2016.11.10
Filing date 2015.3.31

Canon patent

Mount exchange possible
Change the menu content depending on the mount
A look at the past: On August 30th, 2013 we have published a rumor that Sony is working on a universal mount camera that will going to accept EF, EF-S, DX, FX Lenses, unfortunately the rumored camera never arrived in reality.
source – egami.blog.so-net.ne.jp
PS: Do contribute us better translation if you have