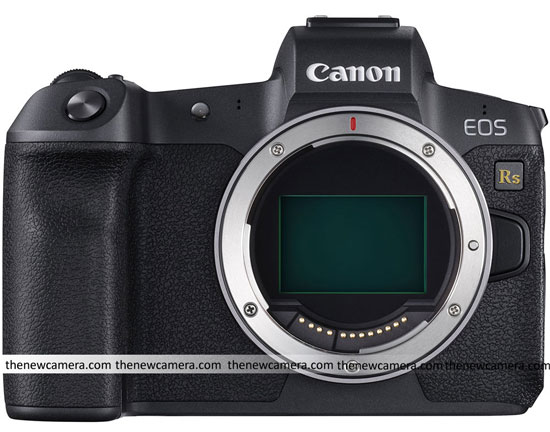 Well, the latest Canon EOS Rs camera specification surfaced today and literally I am not able to believe what I saw today. So, without losing any time let's jump on the specification.
Canon EOS RS Rumored Specification
45mp (One source said 40mp)
IBIS

5 stops with IBIS alone
7-8 stops of correction when used with in-lens stabilization

14fps / 20fps (One source said 12fps / 20fps)
Scroll wheel added to the back
No touchbar
Liveview/Movie toggle like previous EOS DSLRs
Larger capacity battery, but looks like the LP-E6
8K @ 30fps RAW
4K @ 120fps
4K @ 60fps
The info I was given about a crop was confusing
Announcement ahead of CP+ next month
After looking at the core specs, I am not able to believe that we will have a Canon camera next month that will do 8K at 30FPS and 4K at 60FPS. That's really strange.
Canon 8K Mirrorless is in Canon RoadMap… but
Yoshiyuki Mizoguchi, Group Executive, ICB Products Group, Image Communication Business Operations at Canon Inc. Mizoguchi-san is the top product-planning executive within Canon, Inc. responsible for planning their camera offerings.
Yoshiyuki revealed that it will be a major focus in an interview at Imagine Resource website
"Video will play a huge role in the EOS R System for sure," the executive tells Imaging Resource. "For example, an 8K video capable camera is already in our EOS R-series roadmap.
….It's Too Early to Predict 8K in Canon EOS Rs
Yes, its too early to predict 8K video mode in Canon EOS Rs Mirrorless cameras. Canon do have 8K Mirrorless camera in their roadmap but it's too early to expect 8K capable camera from Canon in 2020. We are waiting to get correct set of information from trusted sources.
We will update you soon as we get any new information.
Get LIVE RUMORS –> FACEBOOK | TWITTER |  INSTAGRAM to to get live news + Canon rumors 24X7