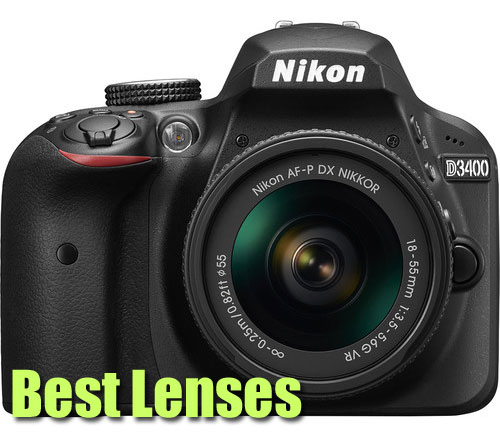 Take a look at the Best Lenses for Nikon D3400 camera that will sure uplift your photography to a new level. The recommended lenses for Nikon D3400 is carefully selected by our team of experienced editors. You can ask any question related to Nikon D3400 in our comment box below.
Best Lenses for Nikon D3400 Lenses Cheat Sheet
Nikon D3400 DSLR features a newly developed DX format 24 megapixel CMOS sensor. Nikon D3400 lens compatibility chart includes all AF-P, type E and G AF-S lenses. All these lenses will sure do AF with your camera. You should know that Nikkor AF lenses will not do Auto-Focus with your Nikon D3400 camera since the camera doesn't have built-in AF motor. For example,  G or D AF NIKKOR lenses not equipped with an built-in autofocus motor: all functions supported except auto-focus.
We are are recommending only those lenses which are 100% compatible with Nikon D3400 camera.
---
Best Zoom Lens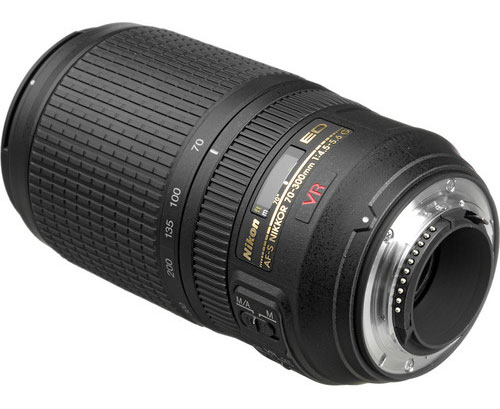 NIKKOR 70-300mm f/4.5-5.6G IF-ED Lens
The Nikon 70-300mm Lens is best zoom lens for your Nikon D3400 camera. I always recommend this lens for any DX format camera user, the lens is perfect combination price, image quality and features. You will get razor sharp images if you use aperture range between F7 to F11 with a tripod. The lens got a ton of rave reviews from photographers around the world with a 5 start rating feedback. Undoubtedly the 70-300mm is the most sold zoom lens that Nikon ever made.
The Good: Perfect Balance of Price and feature
The Bad: None
---
General purpose Lens for Nikon D3400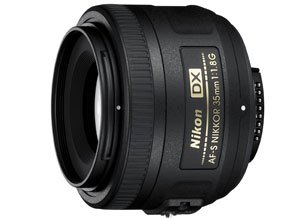 Buy Nikon DX 35mm F1.8 Lens Amazon
We have selected 35mm F1.8 lens since it covers a very vital range, delivers astonishing images under low-light condition and comes with an affordable price tag. The lens carry Silent SWM (Silent Wave Motor) for super silent and smooth AF. The close-up range of the lens is 30cm and produces super creamy bokeh when used at wide apertures. Highly recommended for your Nikon D3400 DSLR.
The Good: Affrodable, F1.8 Aperture, Sharp images
Tha Bad: None
---
Portrait Lens for Nikon D3400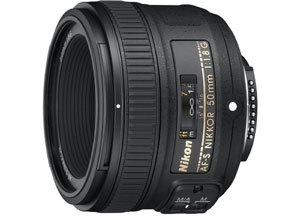 Buy Nikon 50mm AF-S F1.8 Lens from Amazon
The Nikon 50mm AF-S F1.8 is a true portrait lens for Nikon D3400 the lens will act as 75mm lens on your DX camera due to crop factor. You get more working distance with your lens and excellent blurred background. Highly recommend lens if you are interested in shooting stunning portraits or events. In short, Nikon 50mm is a Small, light-weight and reasonably priced lens. Although an FX lens, but its highly recommended for Nikon D3400 camera.
The good: excellent image quality, sharp images with smooth background.
The Bad: None
---
Macro Lens for D3400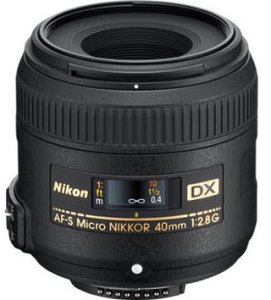 Buy Nikon 40mm F2.8 AF-S DX from Amazon
The 40mm lens is a prefect equilibrium of price and features. Nikon 40mm lens gives razor sharp images, excellent background blur (Bokeh) and features Nikon SWM motor for fast and accurate Autofocus. The 40mm lens can be also used for portrait and low-light Nikon 40mm f/2.8G AF-S DX is Highly recommended lens for your Nikon D3400 DSLR photography.
The Good: Sharp images, affordable
The Bad: None
---
Best Wide angle Lens for Nikon D3300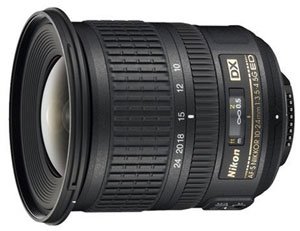 Nikon 10-24mm f/3.5-4.5G ED AF-S DX
Nikon 10-24mm f/3.5-4.5G ED AF-S DX is the best Wide angle Lens for APS-C sensor based Nikon D3400 DSLR.. The lens images are sharp and it captures excellent color and contrast, the lens comes with Two ED (Extra-low Dispersion) glass elements to fight with chromatic aberration and Three aspherical lens elements to minimize coma and other types of lens aberration.
The 10-24mm lens offers Close focusing to 0.8 feet and Internal Focus (IF) with Nikon SWM (Silent Wave Motor) for fast and pin-point focusing.
The Good: Solid Build, Image quality and sharpness.
The Bad: Price