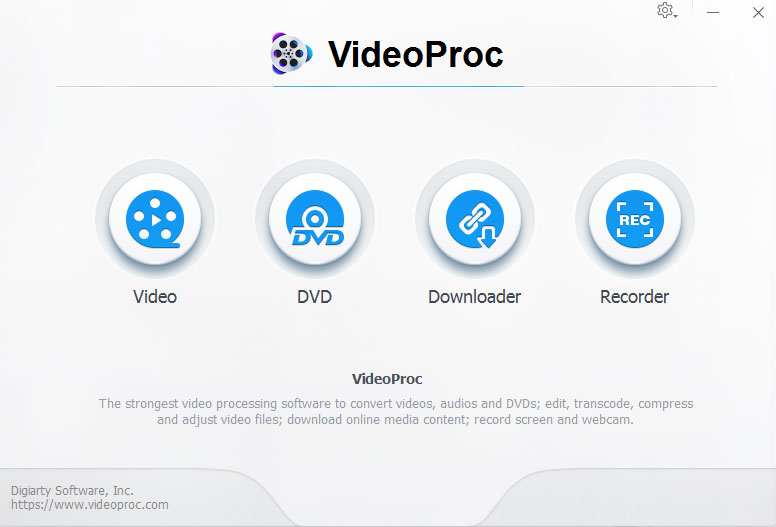 We will going to do a video editing software review and the name of the software is videoproc.  I am not a professional video editor, I make videos for YouTube and in general I use the wondershare filmora for my day-to- day vlogging.
Now once you use a particular thing you get habituated of it, either it's good or bad you will not going to know until and unless you decide to use a different software for the same purpose.
VideoProc Software Review
According to the description of this software this particular software is one of the best option for fast video processing, and if you're going to visit its website there is very clearly written, it uses level 3 hardware acceleration technology which is backed by Intel, AMD, Nvidia GPU. However despite of reading to much technical details I have decided to give a try, how it actually works.
My Experience with VideoProc Software
Despite of copypasting the specification or how-to guides I am jumping to the major points of the review, the review is based on my personal experience about the software.
Now let's talk about the good and the bad thing about the video proc software.

Let's Begin
Once you click the icon of the videoProc then you will have the main display screen in which you have four options. The first option is the video, 2nd option is of DVD and the third option is of downloader and finally the last option is of recorder.
Actually it's a four in one thing,  if you want to download a particular video,  you don't have to use a different software it is integrated inside the videoproc. We also have optional DVD frankly I have not used it so I am not going to write down any good or bad side of that part.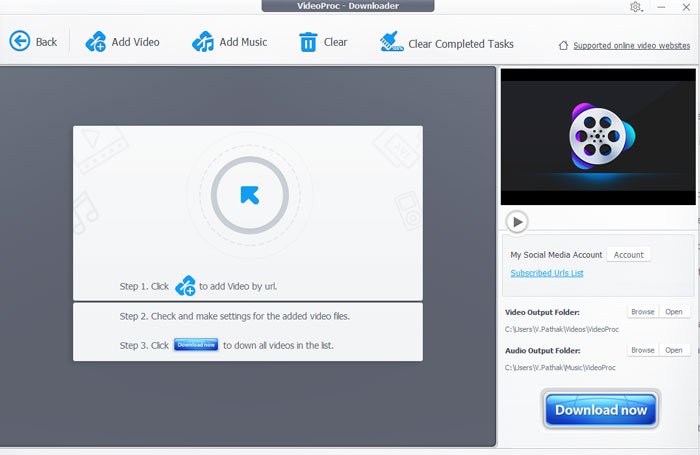 VideoProc Video Downloader
In general I use youtubeHD downloader for downloading some cc videos, however for downloading some online facebook video stuff I use google and with the help of some online FB video downloaders I download those videos if necessary.
Now let's begin with the downloader of video proc software, frankly speaking it is one of the best online video at downloader I have ever used. You can put any video link on that particular downloaded box, and either it's a Facebook video or YouTube Video. The software will going to download that video to your computer in very short period of time.
Of course it is one of the best video downloading software I have ever used and yes it's very good at its work. So I am giving 5 on 5 rating for its downloading part.
VideoProc Screen Recorder Review
Now let's talk about the screen recorder, in general I have used wondershare filmora screen recording software as well as active presenter [free] screen recording options. One of the best thing about the video proc software is when you are recording the screen it records the screen and save it in your hard disc at the same time so there are no lags and everything done very quickly, once you completed your screen recording the file is also saved at your computer you don't have to wait for saving your file and all that. Again it do not give any extra options like active presenter which, however that software is specially made for recording your screen and creating presentations. But, it records screen superfast and save it at the same time without having a minute wait.
So, For Screen Recording Feature again I am Highly satisfied with the software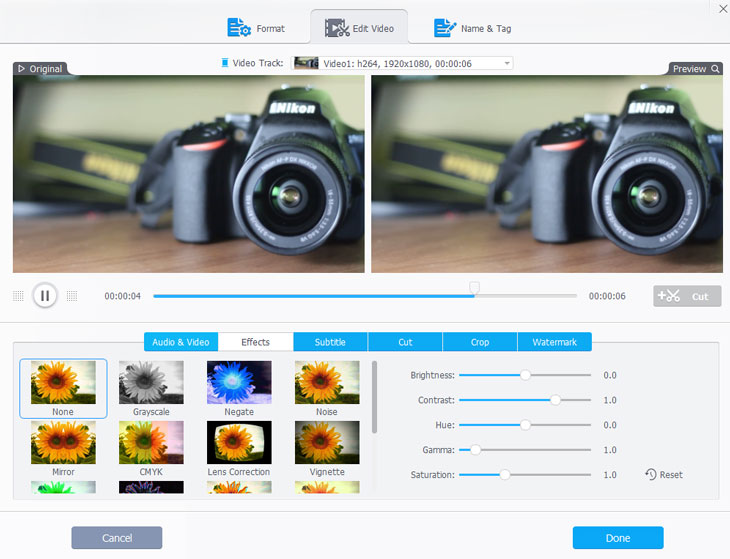 Video Proc Video Processing / Editing Software Review
Now finally the video editing software part, the video editor do have very less options, you don't have option to enter Manual text notes and images in your video files and bit limited preloaded effects that used in-general while editing your youtube videos, And I humbly request VideoProc Team to add a option of "add text and Images" in Videos. In general we do have a habit of writing something or adding a image to the screen helps a lot to make a video more interesting.
But one of the best thing about this video proc software is the overall processing of the video is super-fast. And of the fastest Video processing software I have ever used.
Once you completed your cutting / trimming and started merging your clips the video pro software create your videos approx 4X faster speed compared to the software you are using, for example I am using wondershare filmora for editing purpose.
Verdict
I am really surprised to see the processing speed of the software, It will really amaze you once you use it for video processing purpose. For editing purpose it carries limited tools and do have scope of more improvements.

So, for those who do not want to add a bunch of effects in their video files and need a super fast solution with all the basic features of a Pro Video editing software then, of course the Video Proc is the best option for you.