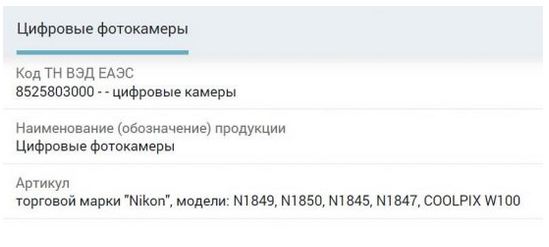 Nikon Registered 4 new Cameras at Russian Wireless certification agency N1845, N1847, N1849 and N1850. Now let's talk about the possible set of mirrorless models we will see this year. Not,  only these new 4 mirrorless camera Nikon also have 3 more cameras in announcement pipeline N1838, N1811 and N1721.
Nikon Z9 and Nikon Z5/Z3
Based, on the latest rumors surfaced over the web, Nikon Z9 already in the hands of professional shooters and expected to arrive at the end of 2019 or beginning of 2020.
Nikon Z5/Z3 enrty level mirrorless camera Mirrorless camera is also under development cycle, to give affordable option to newcomers.
Nikon also have few compacts in announcement pipeline including Nikon A1000. Nikon D5700 camera is also rumored to arrive with 4K video recording capability.
Follow us on our social pages  FACEBOOK | TWITTER | INSTAGRAM to get live news + rumors 24X7