Nikon Working on Curve Sensor Based Camera and Lenses, look at the patent below clearly indicates that do have plan for curve sensor based mirrorless camera.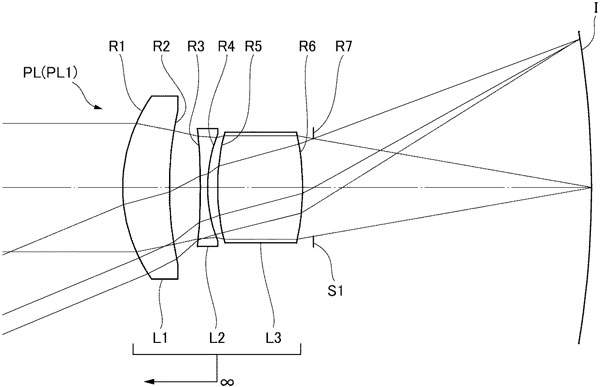 Patent Details
[Publication number] Japanese Patent Application Laid Open No. 2017-53887 (P2017-53887A) click here
[Publication date] March 16, Heisei 20 (2017.3.16)
Patent application title: IMAGING LENS AND IMAGING SYSTEM
Yes, its true that Nikon is silently working on Lenses that fit for curve fullrame sensor. We have got a patent that clearly shows they are making 51.2mm lens for curve FF camera.
Stay with us on FACEBOOK | TWITTER | GOOGLE+ to get live news + rumors 24X7