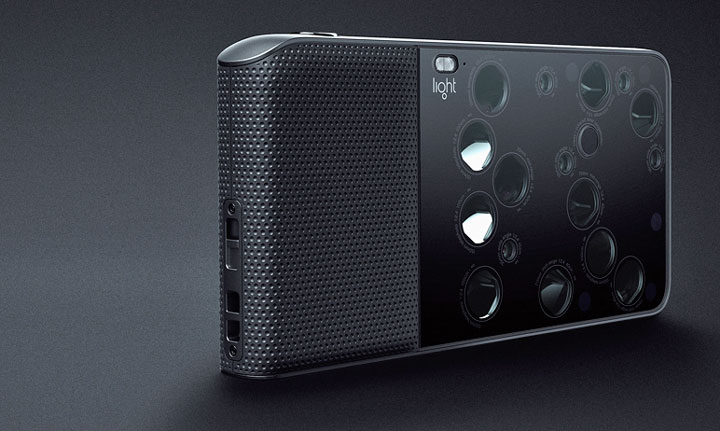 It's inevitable to say that Smartphones are capturing the DSLR and compact cameras' market constantly and there are so many truths that Smartphone is one of the key reasons behind this scathing fall of DSLR market. As we have seen the passion of photography through android devices specially, by the youth, is getting stronger as the days are passing.
But now a completely innovative work of Light led to the invention of this brilliant L16 camera. If you focus over this new unseeded but exuberant L16 compact camera, you will be much keen on knowing more about its specifications and the rules in which it's defined on. Every DSLR manufacturer must not be sauntered after taking a look at this incredible L16 announced.
The Light 16 Camera is the first multi-aperture computational camera. The L16 makes it easy for anyone to take DSLR-quality images, and is small and light enough to fit in your pocket. Light's technology combines folded optics with sophisticated computational imaging algorithms to deliver the highest quality images from the smallest possible device.
This newly born camera consisted of 16 individual cameras, 10 of this 16 will busy in capturing an image at the same time at different fixed focal lengths and the summation brings a single image of giant 52 mp. Freedom to shoot at numerous focal lengths, in each shot the L16 captures more data, which authorize you to enjoy the frolic moment of photography session by making a sincere adjustment of photo's depth of field and the later focus, when you have already captured.
You can't stop appreciating over and over again while you will watch its stunning performance in low light situation and the images you get will be DSLR like. On the rear side, a 5″ touch display, equivalent focal lengths between 35mm and 150mm, 4K video recording options are available.
water and dust resistance, support for a native 1/4″-20 tripod mount, integrated GPS and an accelerometer facility, Wi-Fi for easy share of images and videos, HDR capture, and a dual-tone LED flash.
However, Lights didn't disclose much more information about this L16 but the higher price may matter a bit to you.
The L16 will cost for $1,699 and ship in late summer 2016. Quantity of this L16 is much limited and will be available for pre-order through November 6 at a special price of $1,299.
source – https://light.co/