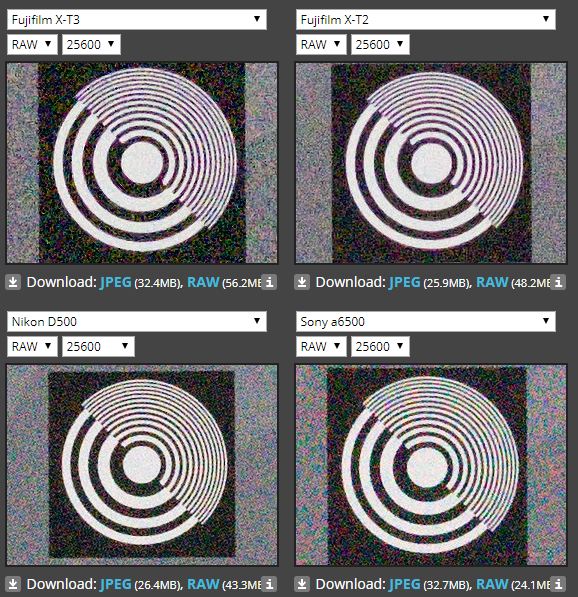 Fuji X-T3 High ISO Noise Performance in RAW mode is not better than the Fuji X-T2 in RAW mode.  At the same time the Nikon D500 is showing best noise control.  But at the same time the Fuji X-T3 is giving out class leading resolution of 26 MP.
Fuji X-T3 vs Fuji X-T2 vs Nikon D500 vs Sony A6500 – JPEG mode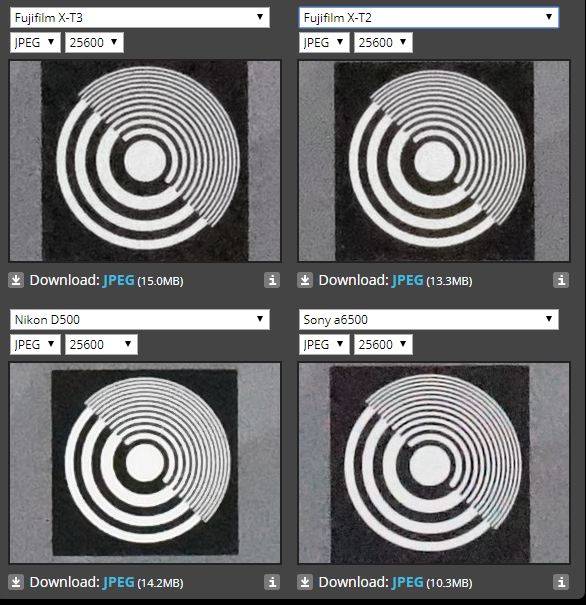 Even JPEG mode of Fuji X-T2 is slightly better than Fuji X-T3, I want to know your thoughts on this.
STAY WITH ON FACEBOOK | TWITTER | GOOGLE+ to get live news + Fuji rumors 24X7
src & image credit dpreview