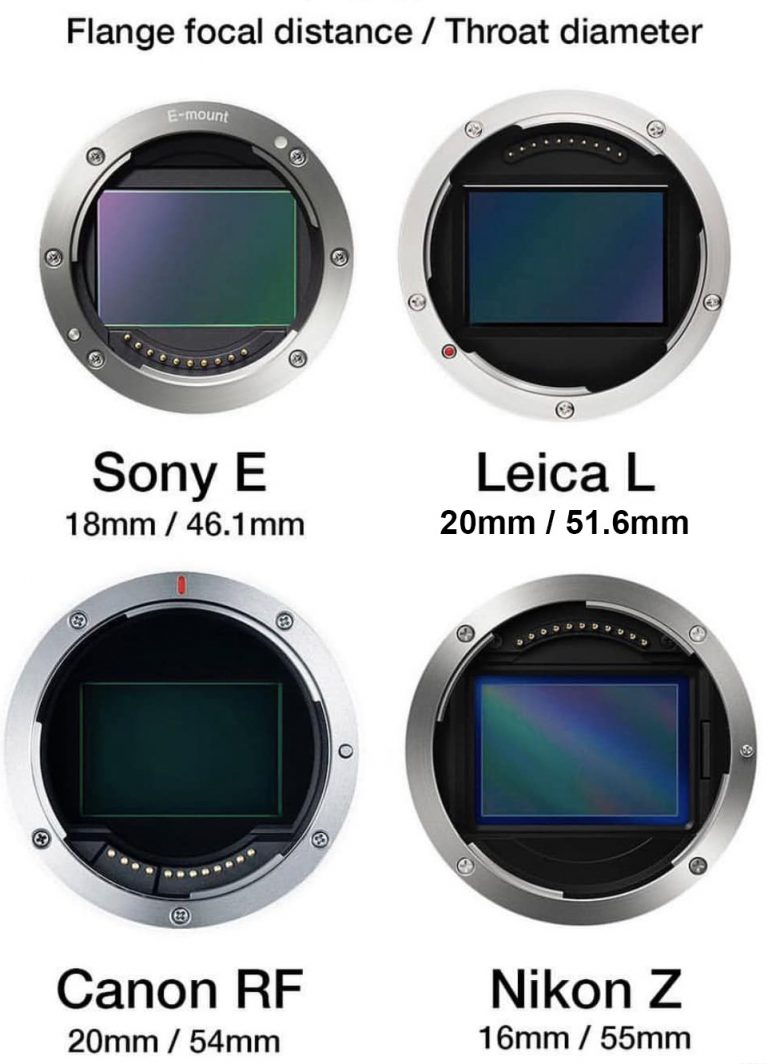 Let's check it out now, which camera company have the biggest Fullframe mount in industry right now. As you can see that Nikon features the biggest 55mm Mount in industry with shortest flange distance to gain the highest quality possible and at the same time at second position we have Canon RF with 54mm lens diameter with 20mm flange distance, well before the arrival of Leica Canon was having the longest flange distance, but now its a tie.
Now after Canon RF, we have Leica L Mount that that features 51.6mm lens diameter and at the end we have Sony E-Mount with 46.1mm lens diameter. Having a large mount will sure help these camera makers to develop high quality lenses for their camera systems.
So which one is your fav Mirrorless mount among these 4 options, do share you thoughts with us.
Follow us on our social pages  FACEBOOK | TWITTER | INSTAGRAM Or subscribe us via Email or Push Notification You Can also Download our Android App