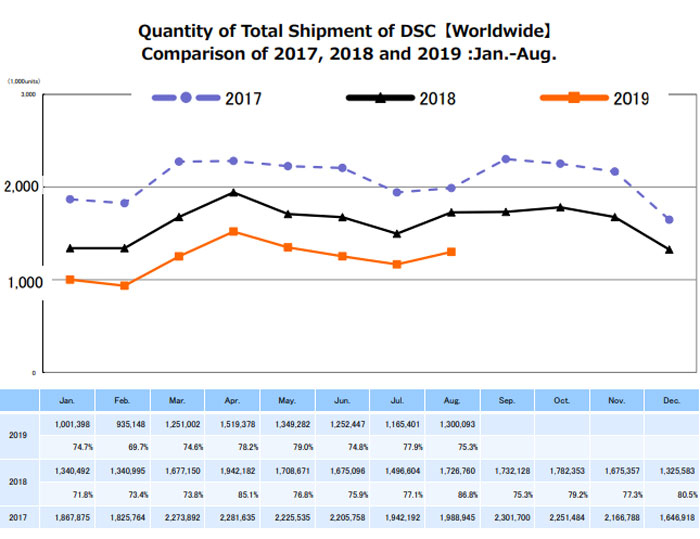 Latest CIPA report shays the camera sales of this year is even lower than of 2018. So, this isn't so good situation for camera makers for now since dipping of sales haven't arrived to a saturation point.
Camera sales graph by statista, it shows how the camera market shrinking up with time. Specifically compact camera sales all time low.
Well, let's hope next year we will see some rise in the overall camera sales. DO share your thoughts with us.