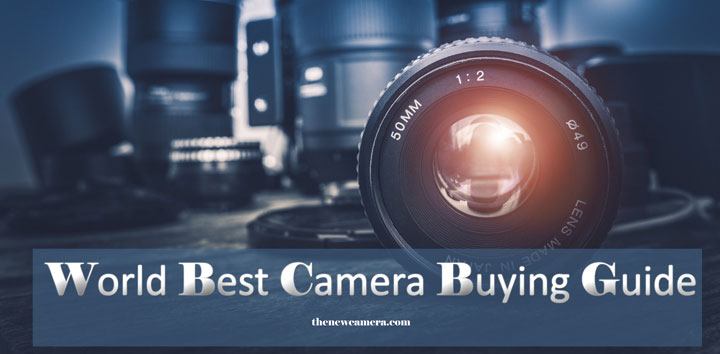 Feature and Budget Based Camera Buying Guide – 2017
Our one page guide will help you to bring you desired cameras from the market.
1. Best Fixed-lens Cameras
The fixed lens prime lens camera listed here are according to their rank. Sony RX1R II camera features outstanding 42MP sensor directly coming from Sony A7R II camera. Sony RX1R II camera is undoubtedly world best compact camera, but it's price is bit high and the camera fly above the reach of regular consumers. Fuji X100F camera is one of the best camera you can get if you are seeking for price vs specification ratio. And if you are looking for best compact camera under $1000 the Fuji X-70 is a excellent choice.
Fuji X70 (Amazon | Amazon.co.uk | B&H )
2. Big Sensor Zoom Compacts
If you are a street / travel shooter and want to capture images without seeking unwanted attention from your subjects then you must a big sensor compact from the list.
If you are going on pixel by pixel level, yes Sony RX10 III is the ultimate 1″ sensor based megazoom camera. The Sony RX10 III features stacked BSI CMOS sensor that delivers ultimate image quality.
But Panasonic FZ1000 is one of the best megazoom camera ever built by Panasonic. Both, Sony RX10 III and FZ1000 features almost same core specification but the Sony features bit brighter zoom lens on the other side the FZ1000 features FAST DFD based AF system and 5-axis Image Stabilization System. Panasonic FZ1000 shows a perfect balance between price and specification.
3. Best Megazoom compacts
If you are Megzoom fan then don't think twice and get the Nikon P900 camera RIGHT NOW. Since the camera features unbelievable 83X optical zoom and really capable to count big mountains on moon.
4. Best Interchangeable Lens Cameras Below $600
Sony A6000: Why I am recommending Sony a6000 camera as the best camera available under $600 because no other camera manufacturer is capable to deliver such specification under that price tag. Sony a6000 camera features 179 phase detect AF points and also capable to record 11 frames per second continuous shooting speed the low light sensitivity of the camera goes above 51200.
Sony A6000 is the best & only still shooting camera available under $600 with power zoom lens
Sony a6000 does have some overheating issue while recording 4K with it, so if you are a 4K fanboy or professional videographer don't buy it.
Nikon D3400: The next best thing you can buy in $600 is Nikon D3400 camera with kits zoom lens as well as 70-300mm telephoto zoom lens. So, its a complete package, you don't have to spend a single penny in getting a zoom lens for your camera. It's a great deal and highly recommend for any photographer who wants to start his8her processional career.
For specification POV the Nikon D3400 is highly capable camera and features same sensor as of Nikon D5300 camera. you just need some right lens and knowledge to extract details from it.
Sony A6000 ( Amazon | Amazon.co.uk | B&H)
Nikon D3400 (Amazon | Amazon.co.uk | B&H)
5. Best Interchangeable Lens Cameras Below $800
The best and my personal camera in the list below is Pentax K-3 II DSLR,  the camera features 24 MP APS-C sensor with Shake Reduction & Pixel Shift Resolution tech. The camera also has Anti-Aliasing Filter Simulator so you can use it whenever u want, The AF work of the camera is handled by SAFOX11 27-Point AF, 25 Cross Sensors and you can capture 8.3 frames of 24MP at sports mode.
6. Best Interchangeable Lens Cameras Below $1200
If you are looking for a professional solution under budget of $2000 I recommend you to go fullframe with Canon 6D or Nikon D610.
7. Best Interchangeable Lens Cameras Below $2000
Nikon D500 (Amazon | B&H)
Best camera in the list is Sony A7R II, the A7R II is world first camera to feature a 42 MP BSI CMOS HYBRID Sensor with 399 Phase-Detect AF Points & 5 fps Burst. The camera features Internal UHD 4K Video & S-Log2 Gamma 5-Axis SteadyShot INSIDE Stabilization…
8. Best High-end Interchangeable Lens Cameras $2000+
Leica SL (Typ 601) (B&H)