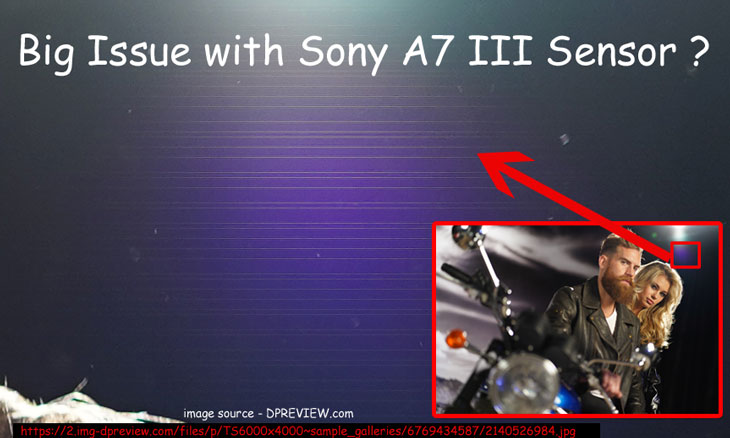 Unfortunately Some issue spotted with the Sony A7 III sensor performance at specific situation. And till now we don't have any official word from Sony related to the issue. So if you are thinking to hold your purchase then its your decision and we respect that, but this issue isn't that Big and appearing at some specific condition.
We are the first website to bring out fact Sony A7 III has become the best seller Mirrorless camera at B&H Store and now the Sony A7 III camera become #1 selling Mirrorless camera at Amazon.com
Sony A7 III Sensor Issue
Now let's have a look what dpreview.com said about the issue
In a couple of the photos you may notice striping, a problem we've found common to all cameras with masked phase detect AF pixels when shot a certain way: with very fast lenses wide open pointed directly at bright light sources to purposefully induce flare (e.g. here and here). In continued shooting today in the same venue and lighting, we noticed no issues shooting more modest apertures and zoom lenses.
Veteran Photographer and Pro-Vlogger Tony Northup replied to the Stripping issue at SAR
We shot 4,181 pics with the a7 III and I can't find any trace of this effect in the images, including shots with the 85 f/1.4 wide open into light sources, zooming in to 5:1. I'm confident this issue exists, but I think the community is making WAY too much out of it. People really love to latch onto any flaw in a new camera, and I think this is blown out of proportion.
Ok one more minute a long scale discussion is also going in dpreviewforum
My perspective –  A $2K camera shouldn't have any issue, So Sony should look after this problem and we are waiting for a +ve reply.
We will update you soon as we get any new information.
Update, there are more images in the sample gallery having the same issue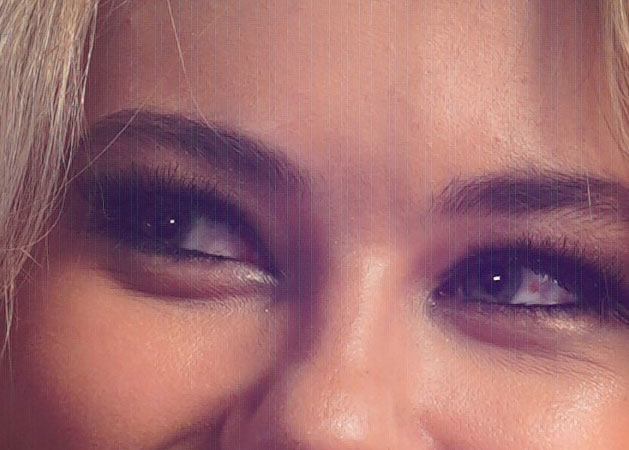 Also some memebers are saying this issue can be fixed with photoshop. Take a look at the before and after image after the fix. The fix is done by dpreview forum member MagnarW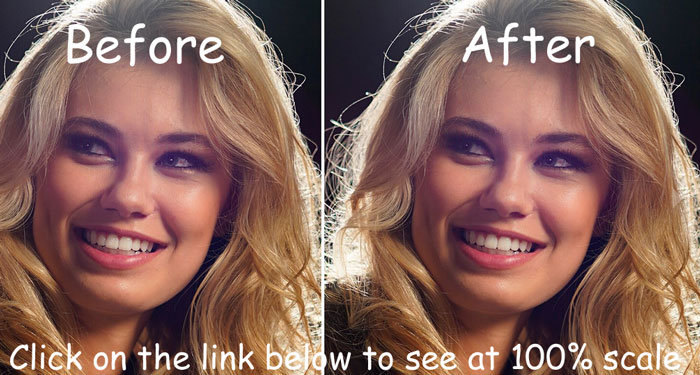 Click here to view high resolution file after the fix
Sony A9 also exhibit Same Issue ?
Yep, the problem isn't new. The Sony A9 camera also have some issue and it occurs due to the PDAF layer. Now take a look at what others said about the Sony A9 noise pattern. Via diglloyd.com
Dennis F writes:
I don't and won't be using an A9 – doesn't fit my need – but I have seen this pattern on an a6000 I converted for IR (830nm). This same pattern showed up in some areas depending on the luminosity. It was especially noticeable in clouds. I had to stop using the camera.
DIGLLOYD says:
makes sense in context of the pattern noise in the red channel. It is a good example of why "same sensor" is a ludicrous conflation with image quality : camera electronics have a big influence on image quality which is why I still name the Nikon D810 the finest 35mm camera on the market—Nikon has superb image quality.
Kolarivision writes:
I heard that you recently tested the A9 and found horizontal artifacts in the red channel. This is something that we have been seeing in the A7R II camera in the IR spectrum. I attached a sample of our artifact, let me know if this is similar to what you see. It seems like some of the pixels Sony puts has a different IR/red transmission.
… I would bet it's an oversight of the spectral properties of the AF pixel rows. Or large parts of the row, I think. The first time I ran into this was the Canon M3 that had a hybrid focus sensor, that one had horizontal lines that were clearly visible when you looked at the sensor. They might not use every pixel but for production they probably photomask whole rows at a time…..
DIGLLOYD: yes, the effect is very similar, I would deem it the same defect.
Follow Sony A7 III page at Facebook for latest updates
stay with us (FACEBOOK | TWITTER | GOOGLE+) If you have time –>see more Sony Alpha Rumor.