Just few hours ago we have published the images of upcoming Panasonic CM10 camera, now according to the latest news coming above the surface Panasonic announced C M10 Smartphone and TX1, TZ85 compact camera in Japan, it was a silent announcement.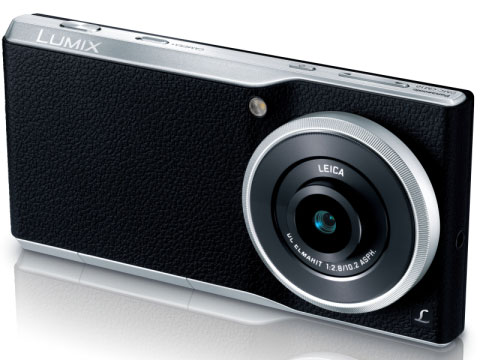 Panasonic CM10 features larger 1″ sensor with 20 Megapixel resolution, the expandable ISO range of the sensor is 25600 and the standard ISO is limited to 12800, the Smartphone feature mechanical as well as electronic shutter and the combine range goes upto the mark of 60-1/16000.
The camera can record images in RAW / RAW + Fine / Fine / Standard format, the camera can record 4K videos in MP4 format limited to 15fps. The main display of the phone is made up of 4.7 inch 6.22 million dot TFT monitor.
The smartphone is loaded with Android ™ 5.0 (Lollipop) Smartphone and Qualcomm ® Snapdragon801 2.3 GHz (Quad Core) processor is used, the smartphone features 2GB built in RAM and 16GB ROM. The batter capacity is approx 2600mAh (9.9Wh) and uses SDXC memory card, SDHC memory card, SD memory card for recording media.
Along with Panasonic TX1, 400mm super-telephoto lens and DMC-TZ85 camera also announced.