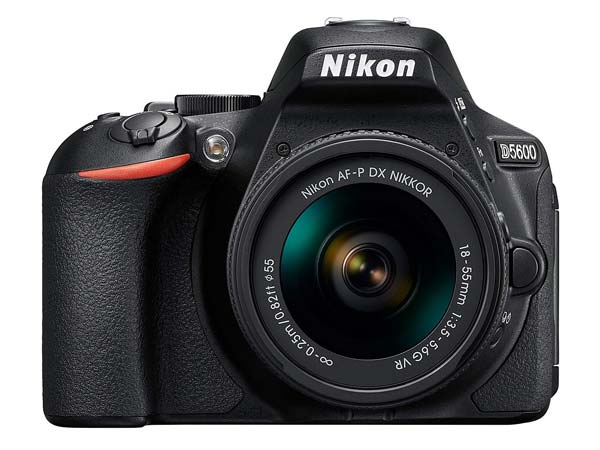 Nikon D5600 announced by Nikon today, the newly announced Nikon features advance connectivity option of easy file transfer and sharing with the help of SnapBridge app and Bluetooth® low energy (BLE) technology.
The rest of core specification remains same at the moment we can't comment on type of sensor used in the Nikon D5600 camera until we see test scores from DXOMark Lab, since the resolution of all DX format DSLRs expect D500 is same.
Quick Jump to > Nikon D5600 Press Release | Full Specification | Product Images
Nikon D5500 Pre-order information will be available here
1. Nikon D5600 Press Release
Entry-level DX-format Digital SLR Camera with Seamless Connectivity Ignites Creativity and Sharing by Transforming Social Storytelling
TOKYO – Nikon Corporation is pleased to announce the release of the D5600, an entry-level DX-format digital SLR designed for photography hobbyists and content creators to explore different creative and artistic expressions. With convenient connectivity features, the D5600 is also built for easy sharing and social storytelling.
The D5600 is equipped with a range of features that encourages users to capture and communicate their stories. Featuring a vari-angle LCD monitor that flips out and rotates, it is possible to shoot from nearly any angle for greater creative freedom. The touch-screen operation so popular with the D5500 has been further enhanced in the D5600 with the addition of a crop function for use during playback zoom, and a frame advance bar that allows scrolling through images in playback mode easily. The D5600 also incorporates a time-lapse movie function equivalent to that of the more advanced Nikon D7200, enabling users to capture changing scenes over a time period and create stunning time-lapse videos.
In addition, a constant connection between the D5600 and a smart device is possible using the SnapBridge app and Bluetooth® low energy (BLE) technology. Images captured are automatically transferred to the paired smart device and users can upload and share high-quality images in a seamless, integrated process. The image transfer continues even after the camera has been turned off. SnapBridge also enables automatic image upload to NIKON IMAGE SPACE. Furthermore, wireless video transfer and remote shooting are possible via Wi-Fi®.
2. Nikon D5600 Full Specification
Click here to see the full specification of the Nikon D5600 camera
Download Nikon D5600 Specification
3. Nikon D5600 Product Images
Latest product shots of the Nikon D5600 camera