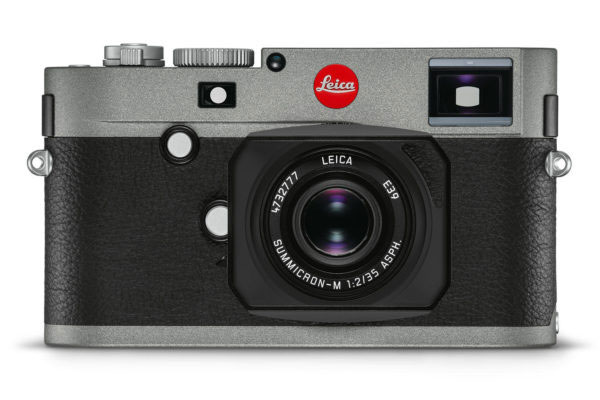 It's look like Leica silently announced the Leica M-E TYP 240 Camera, the camera will be released officially July 2019. The compact camera body is dust and spray water resistant. We will be bringing more updates to you soon.
Leica M-E TYP 240 Camera Press Release
Leica today has officially announced a new rangefinder camera M-E TYP 240. This camera will released in late July, 2019. Its 24MP CMOS sensor offers a high light sensitivity of up to ISO 6400 – facilitating outstanding image results even in low-light situations. Its 2GB buffer memory ensures that the Leica M-E is always ready to shoot, even when capturing a rapid succession of frames – so you can rest assured that you will never miss out on the decisive moment.

The Iconic M Design Visual and Tactile Perfection
The Leica M-E (Typ 240) is distinguished by a timelessly elegant aesthetic and high-end construction; each model is handcrafted in Germany. The compact camera body is dust and spray water resistant, while the genuine leather trim offers both a sophisticated appearance and a safer grip on the camera. Top and base plate are finished in an anthracite grey paint which has been developed especially for the M-E.
The Leica Rangefinder System Seeing the Bigger Picture
Leica's unique M-System – whose name is based on the German term 'Messsucher', meaning rangefinder — has been making history for 65 years. The 'Messsucher' presents a bigger picture – a broader view of your subject – and opens up a whole new world of creative freedom: this enables the photographer to anticipate the way in which a composition might develop — and press the shutter at the decisive moment. Consequently, Leica M cameras are particularly suited to street and reportage photography. In addition,  the rangefinder allows for a fast and precise focus, even in challenging lighting conditions.
Integrated Video Function Leica Look in Full-HD
Thanks to its exceedingly high resolution and light sensitivity, the Leica M-E delivers photographs imbued with the classic 'Leica look', characterized by a unique bokeh rendition. Owners of the new Leica M-E are also able to apply this distinctive quality to their moving images: the Leica M-E features a 1080p, full-HD movie mode — allowing you to capture stunning videos using a dedicated recording button, adding yet another dimension to your creative pursuits