Canon new Stacked CMOS Sensor patent surfaced over the web. Before, we begin let me tell you that Sony A9 was the World's first FF camera with stacked CMOS sensor inside it. Stacked CMOS sensor allows you to process the entire data 25% more faster than of Conventional CMOS sensor. And that's the Sony A9 camera is able to processor 24MP files @ 20 frames per second.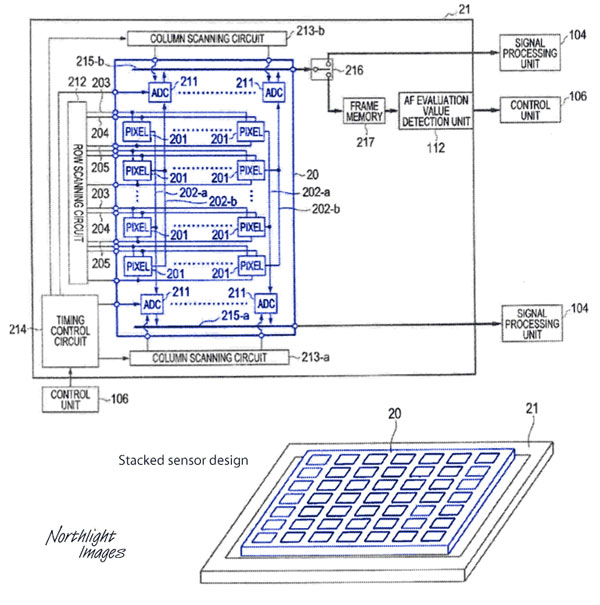 Canon Patent Stacked CMOS Sensor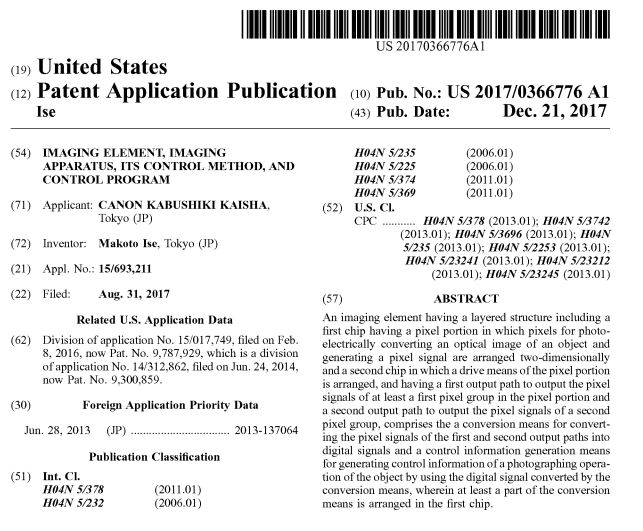 We also hope that Upcoming Canon camera will have more improved AF and data transfer speed.  Not only Stacked CMOS sensor, Canon doesn't have a Fullframe BSI CMOS sensor. And they are also working on it (See here).
We do hope that Canon will soon bring more advance version of DPAF / Stacked or BSI technology in coming flagship cameras.