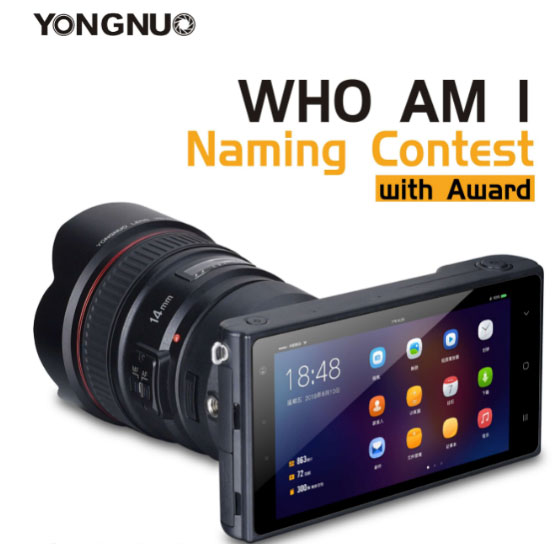 Yongnuo is running a contest to name their upcoming product. The upcoming product as you can see above, is a smartcamera loaded with Android OS. From the image we can see the camera smart camera have contacts icon, it clearly indicates it will have a SIM card slot option too with 4G connectivity support. And then we also have lots of other icons as generally we see inside a smartphone.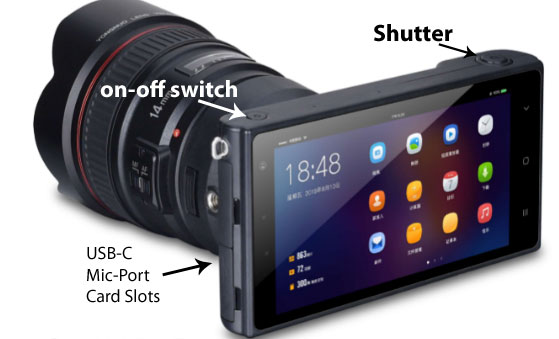 Early Specification
4k 30 fps video
GPS module
headphone jack
memory card
Full HD touchscreen
Android 7.1
5″ 1080p INCEL multi-touch screen
Support Canon EF lenses
8MP front camera
4G/3G data network and WiFi
3+32GB internal memory, can extend to 32GB
Dual mic for stereo sound
3.5mm mic jack
Large 4000 mAh battery
Simple and easy operation
Dual LED flash
RAW support
On top of that we have a on-off switch and finally on extreme top-right we have the small physical shutter button. On the extreme left side of the camera we may have have external mic 3.5mm standard jack, USB-C charge port and micro-sd card slot .
At the moment we not confirmed about the type of camera, its a light-field camera with different camera modules or its a interchangeable lens camera, we will find out soon.
Stay with us for more updates.
Follow us on our social pages  FACEBOOK | TWITTER | INSTAGRAM to get live news