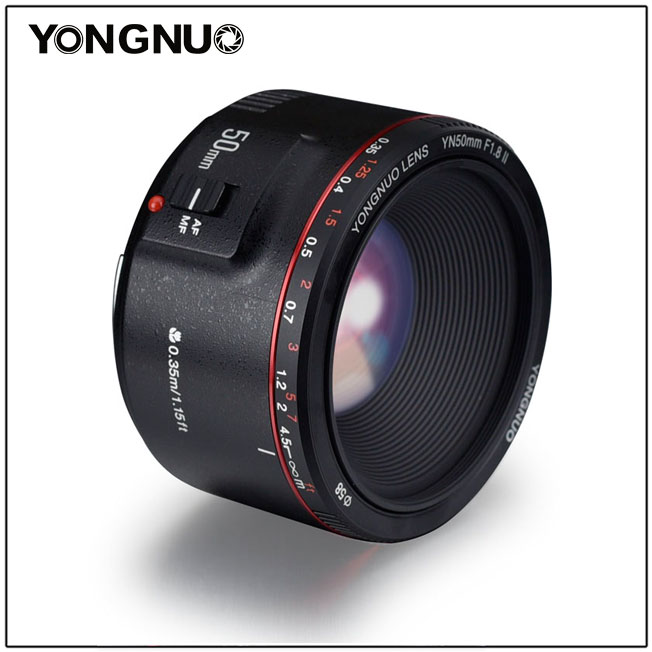 Finally the Yongnuo 50 mm F1.8 II lens specifically made for Canon EF mount announced officially by Yongnuo. The price of the lens is $74, the original version Canon 50mm F1.8 will cost you $125 and the first gen YN 50mm F1.8 will cost you $49.
However, the new lens model Yongnuo 50mm 1.8 lens is not available at B&H store, Amazon OR Adorama at the moment. We will going to update you soon as we get any new information related to the particular lens about its availability.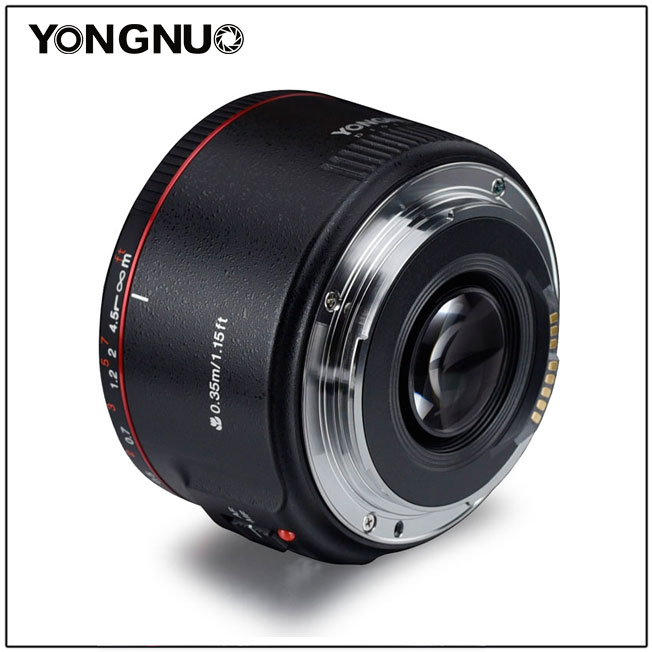 One of the most important feature that this lens carry is a USB free firmware upgrade feature, that is you don't need extra USB to upgrade the lens firmware it can be automatically updated through the camera via PC or Mac.
Improvement has been done compared to the first generation of YN 50mm F1.8 lens.
YN 50 mm f1.8 to adapt set Chrome plated and high accuracy metal mount which is corrosion resistant, compared to the first generation of the lens the close focusing distance of this lens is improved to 35 cm (from 45cm). Yongnuo also claims the AF has become fast and more accurate.
More details about the lens