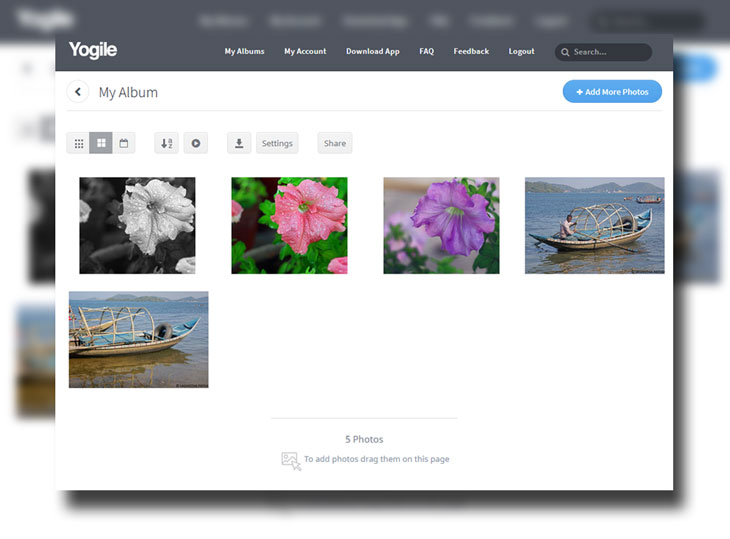 Yogile – One of the Best and Easiest Photo Sharing and Backup Service we have ever used. It's very easy to create public private albums, and creating account less than 10 seconds of time which is really one of the most interesting part of this website.
Things we really like in this Yogile

1. Taking Images from your friends and clients is very easy
Your friends our clients can contribute in this album with the help of email attachments also. So, whenever you create a photo album, you get dedicated email address of every album you create. And if someone emails you there images as attachment, the album will automatically upload those images .
Wedding photographer often face a situation when their client ask them to add their selfies or friends shots in the main wedding album, Now for every client you can create a dedicated folder so they can upload their images whenever they want.
2. Image Sharing is really easy
Next we have the image sharing feature, you can upload the bunch of your images in folders and Groups. and once it's uploaded you can share it publicly or with a particular client as you wish and all that is very very easy. one of the best part of this storage service is you you can play slideshow of your photos in in gallery mode.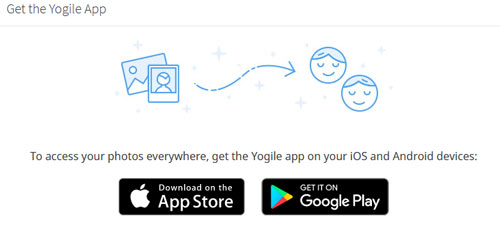 3. And finally the application for your smartphone
now you can easily download the app in your smart device and after that you can manage all your album and even you can upload it directly from your smartphone also.
Unlimited storage and backup @ $45
you don't have to worry about when you are using this service because, yogile store images at Amazon S3 servers and the backup of those images are kept in black Blaze. so literally you don't have to worry about any mishappening.
How to get Free Yogile account ?
Giveaway – 5 Yogile account with 1 year subscription – for free

Just write a comment below. Why you like Yogile… and some of you will get One year subscription completely free.

Create A Yogile Account  Visit – https://www.yogile.com/
Yogile Also Featured in – Techcrunch, Lifehacker and TheNextWeb