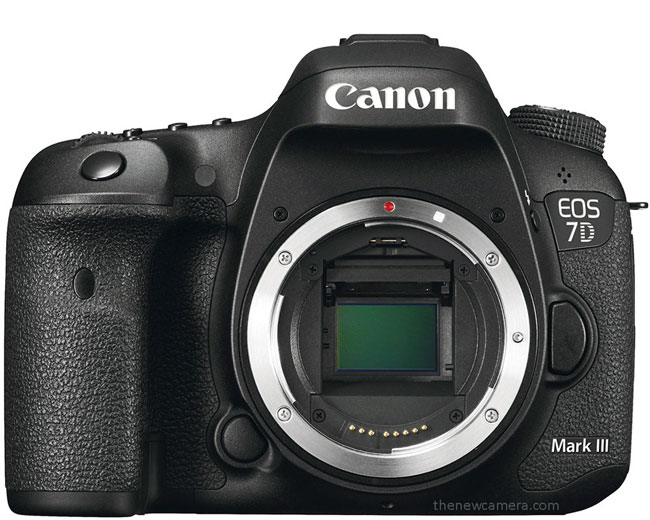 According to latest rumors coming from rumor mills. Canon may postponed the update of Canon 7D Mark II camera. Rumor mills  sources suggest that a Canon EOS R body is coming to  replace the Canon 7D lineup in DSLRs. But it's fullframe of APS-C they don't know at the moment.
….Rumors end here….
---
If Canon want end up 7D series, they have to give us the same versatility they have offered us 19 years back with EF and EF-S Mount. Canon should announce RF-Mount based High-End APS-C Mirrorless camera before terminating 7D Series.
Ending up Flagship APS-C DSLR lineup Canon 7D series gracefully?
Apart from all these rumors, we have to understand and accept that Canon EF-M series isn't enough mature to attract professional shooters. The good way to end High-End DSLR APS-C line-up is to announce a RF Mount APS-C Mirrorless camera with EF-S / EF adapter, that offers full compatibility with existing EF and EF-S Lenses. Along with a three year lens Roadmap for RF Mount APS-C lenses.
2018 – cannibalization of DSLRs in favor of Mirrorless
In 2018 Canon representatives told us that they will going to cannibalize the DSLRs in favor of mirrorless camera. They have done so, we haven't seen any pro APS-C or FF DSLR camera announcement  from 2018.
2019 – Isolated EF-M Mount  vs RF-Mount APS-C Mirrorless
We have seen interviews were Canon  representatives hinted us about the possibility of a RF-Mount based Mirrorless camera. If Canon want to give the same versatility to their users as they offered us 19 years back with EF and EF-S Mount. They have to announce a RF-Mount based APS-C Mirrorless camera. Sony already done that with E and FE Mount cameras, rumors also suggest Nikon DX format APS-C Mirrorless camera will carry Z Mount.
New users are more attracted towards Fuji X-T3 camera with Sony Sensor.  Due to lack of Flagship camera in Canon from past 2 year, New professionals and prosumers are not interested in Canon DSLR line-up anymore.
Canon 200D II vs Panasonic G95 – Best Camera for Video in 2019
Check out Ongoing Featured and Lightning Deals at Amazon.com | Amazon.UK | B&H Store
Get LIVE RUMORS –> FACEBOOK | TWITTER |  INSTAGRAM to get live news + Canon rumors 24X7
Source – Canonrumor