Looking for best Nikon DL compact camera ? .. we have compared all the three DL camera Nikon DL 24-500mm vs Nikon DL 24-85mm vs Nikon DL 18-50 mm  to find out the best Nikon Pro compact DL camera for you. | Quick jump to verdict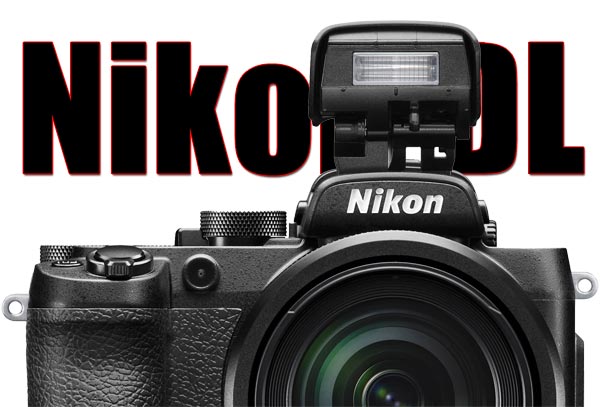 Nikon DL 24-500mm vs Nikon DL 24-85mm vs Nikon DL 18-50 mm

Nikon announced three New DL camera, take a look at the major difference between all the three camera.
Before we begin I must tell you I have made a new type of compare table to make the comparison more and more simple.
Features/ Models
Nikon DL 24-500mm
Nikon DL 24-85mm
Nikon DL 18-50 mm
Megapixel
20.8MP CX-Format BSI CMOS Sensor
Sensor size
1 inch
Low pass filter
NO
Optical Zoom
21X (24-500mm)

3.5X (24-85mm)
2.8x (18-50mm)
Aperture Range
F2.8 – 5.6
F1.8-2.8
F1.8-2.8
Macro Range
1 cm
Image processor
Expeed 6A
Image Stabilization
Dual IS
AF system
Hybrid
AF Points
171 Phase detect AF points
ISO
160-12800
Shutter Min/ mix
30-1/16000
Continuous shooting speed
60 fps
Video
4K @ 30dps
Display
3″ 1037k-Dot Vari-Angle OLED Touchscreen
Viewfinder
0.4″ 2.36m-Dot Eye-Level OLED EVF
Hot shoe
Yes
Wireless
WiFi and NFC
Environmentally sealed
No
Battery life
Dimensions
122.5 x 89.9 x 138.8 mm
Weight
Sensor: All the three camera announced by Nikon shares same sensor, Nikon DL 24-500mm, Nikon DL 24-85mm, Nikon DL 18-50 mm camera arrived with a 20.8MP CX-Format BSI CMOS Sensor used inside Nikon J5 camera.

Whoa what happened, almost every core specification of all the camera is same except the lenses.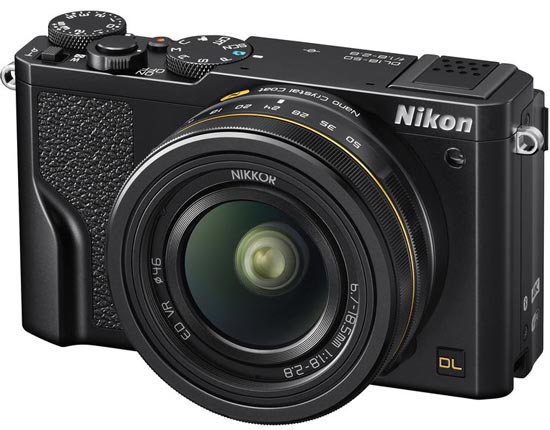 Nikon DL Compact camera buying guide
For everyday shooters 'Nikon DL 18-50mm is the best for you
If you ask me to choose the best camera among these three, I will pick the Nikon DL 18-50mm model. Why ? Since Nikon DL covers a very vital range that a professional photographer will ever need, gives you super speedy AF experience while delivering intense image quality under a tight and small compact body.
Nikon DL is world's first compact camera to feature 18mm wide range by having such a large sensor inside it, the camera also touches 50mm range that is sufficient for shooting portraits with creamy background (yep F2.8, tele-end 50mm and a  far scenery background will create some bokeh).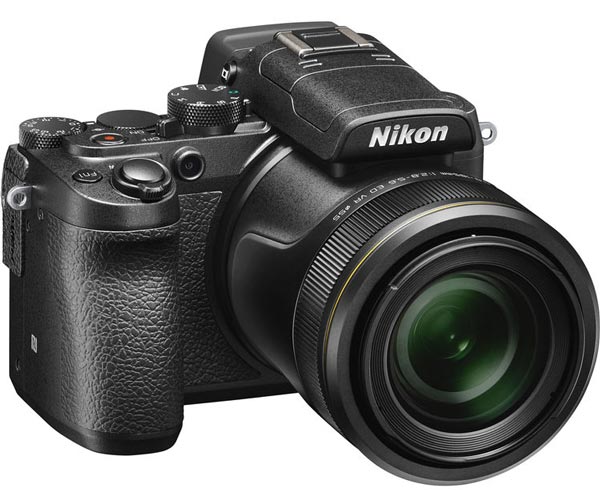 Best Camera for Travelographers – Nikon DL 24-500mm
The Nikon DL covers a very vast range and comes in big size tat will not going to fit inside your pocket, however despite of being big size the camera gives you class leading image quality, Blazing fast AF speed and a option to create 4K video on the go. A superb camera..  Believe me.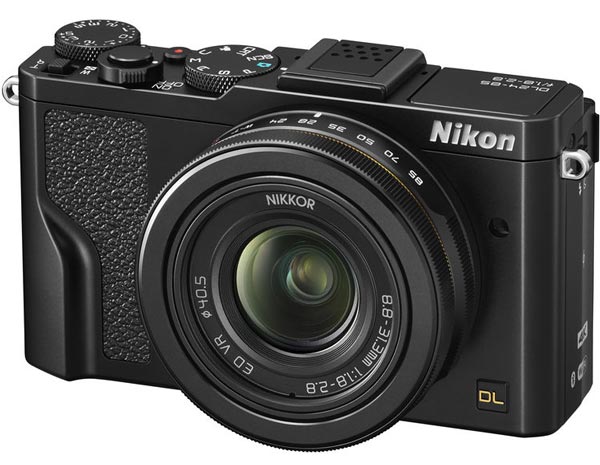 The Nikon DL 24-58mm camera – Best Pal for entry-level photographers
If you take very less wide-angle shots than 24-85mm camera is best for you. The DL 24-85mm will give you bit more zoom range while cutting out the wide range, however you can capture wide-angle family and friends shots 🙂 but you will feel limited when you will shoot landscape or architecture with DL 24-58mm camera.
Nikon DL Price and buying links
Nikon DL 18-50mm from Amazon | B&H
Buy Nikon 24-85mm from Amazon | B&H
Buy Nikon 24-500mm from Amazon | B&H