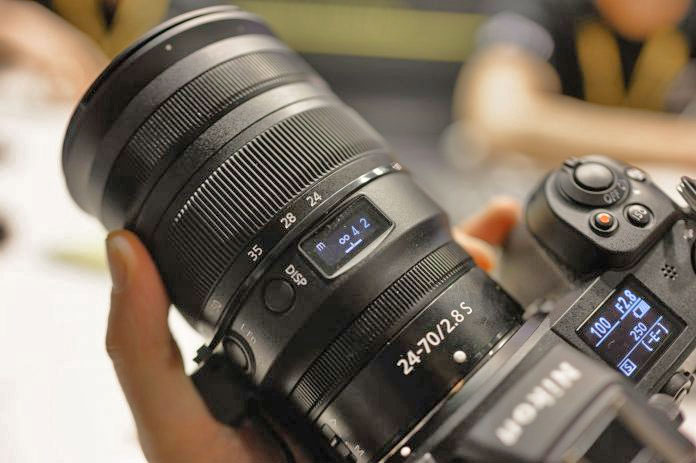 Russian Photography website photo.ru taken interview (translated text below) of Nikon representative and asked several question to them, but one of my favorite was
And why one slot?
"We can see that even our closest competitors, Canon, are making a mirror with one slot for memory cards. 
Now the next question is about similar score of Nikon Z6 and A7III in DXO Mark Lab, and is Nikon Z6 is using a Sony made sensor ?
Well, let's talk about the cameras already released. Z6 in the DXoMark rankings is lower than Sony AIII 1 point. We see that the performance of their sensors are the same for a number of factors. Your company and Sony employees unofficially told us that the cameras used the same sensor. Confirm or disprove this information.

– About DxO – we do not officially comment on DxO ratings, because it is an independent company, and we didn't take our measurements, which we could compare. We certainly recognize that DxO is a large company, a large information portal that market users pay attention to. 
If we assume that their ratings and measurements are correct – then the question arises, what error is acceptable in the methodology? Are they sure, and are we sure that 1% – or 1 point out of 100 – is not an error? Are we sure that the measurement was carried out correctly?

In any case, we can say that, judging by the DxO rating, the performance of the matrices of the Nikon Z6 and Sony A7III cameras is identical. They are similar in technical characteristics. I think I answered your question.
Other main parts of the interview
About third party lenses for Nikon Mirrorless system
—- Nikon ecosystem is closed to third-party manufacturers. The company does not provide the source code and bayonet parameters to third-party manufacturers. 
What will happen to DSLR lineup now ?
— As one of our top managers said, the series of SLR cameras will definitely continue.
Why was the XQD slot chosen for the Z6 and Z7 cameras ?

—- We understand that XQD is a very reliable and fast format. It works stably at any speed, at any camera operating mode. It is not only good in performance, it is also good in reliability.
How long has Nikon been developing a mirrorless full-frame camera series?
—- From what I know: the Nikon mirrorless full-frame camera has been developed for several years, passed many tests.
Follow us on our social pages  FACEBOOK | TWITTER | INSTAGRAM, If you have time –>see more Sony Alpha Rumor
Also see – Sony Working 34MP M4/3 Format Sensor
source – photar.ru