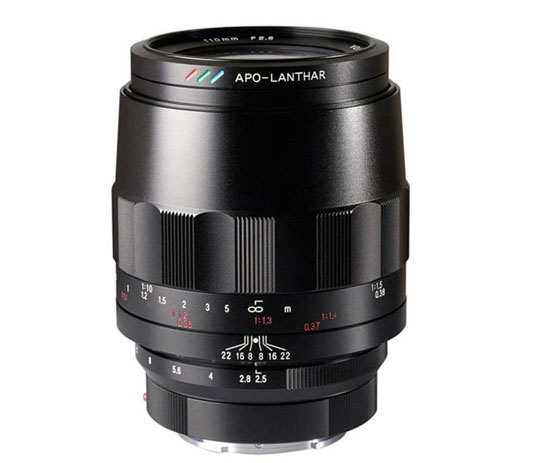 Koshina officially announced the macro lens "MACRO APO-LANTHAR 110 mm F 2.5 E-mount" for Sony E mounting. Expected shipment date: August 2018
Suggested retail price: 145,000 yen + tax
Major about the lens Voigtlander
Main Features MACRO APO-LANTHAR 110 mm F 2.5 Lens
● With Sony E mount compatible
electronic contact, lens usage status is reflected in Exif information of shooting data. In addition, because it incorporates a distance encoder, it supports 5-axis camera shake correction on the camera body side. It is also possible to enlarge the viewfinder by operating the focus ring.
Optimized optical design In addition
to securing full-size image circle, it adopts optical design optimized for Sony E mount sensor. High resolution is maintained up to the periphery of the screen, and phenomena such as color hue are suppressed.
● Apochromat design
We are thoroughly suppressing axial chromatic aberration and chromatic aberration of magnification in order to cope with the current high resolution digital sensor.
● 3 group floating mechanism installed
A 3-group floating mechanism is installed that independently moves three lens groups according to the shooting position. Stable image quality is secured from the shortest shooting distance of 35 cm (shooting magnification 1: 1) to distant motifs.
● Manual Focus capable of reliable focusing The
total metal helicoid unit processed and adjusted with high precision and the high quality grease that produces moderate torque realize smooth operation feeling. It enables delicate focus adjustment.
Voigtlander MACRO APO-LANTHAR 110 mm F 2.5 Full Specification
| | |
| --- | --- |
| Focal length | 110 mm |
| Aperture ratio | 1: 2.5 |
| Minimum aperture | F22 |
| Lens configuration | 12 groups 14 pieces |
| Angle of view | 22.6 ° |
| Number of diaphragm blades | 10 sheets |
| Shortest shooting distance | 0.35 m |
| Maximum shooting magnification | 1: 1 |
| Maximum diameter × total length | φ 78.4 × 99.7 mm |
| Filter size | φ 58 mm |
| weight | 771 g |
| Lens hood | Included (with hood cap) |
| Electronic contact | There |
|  Focus magnification function | Correspondence |
|  Exif information: | Correspondence |
|  Lens correction selection | Possible |
|  5-axis body internal hand shake | Correspondence (limited to body with 5 axes) |
110 mm F 25 Lens Diagram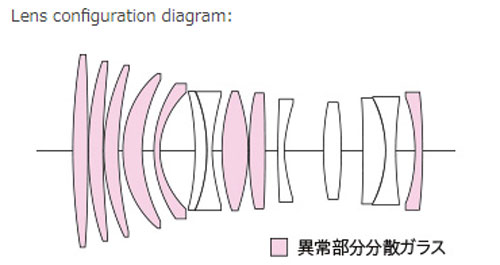 Stay with us on FACEBOOK | TWITTER | GOOGLE+ to get live news + rumors 24X7