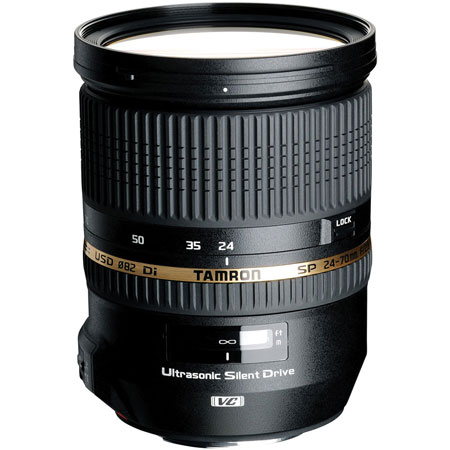 Tamron finally in the preparation to announce the replacement of its tamron 24-70 mm full frame lens built for Nikon Canon as well as Sony DSLR send SLT cameras
Point to be noted that the tamron 24-70mm FF lens already have built-in image stabilization that Canon 24-70 MM lens is missing. We expect the new version of that lens will carry advanced of image stabilization system as well better optical formula compared to the previous lens.
The current version of Tamron lens cost $400 less compared to Canon 24-70mm but the sharpness of Tamron isn't satisfactory. They need to work on improving the optical quality of the lens.