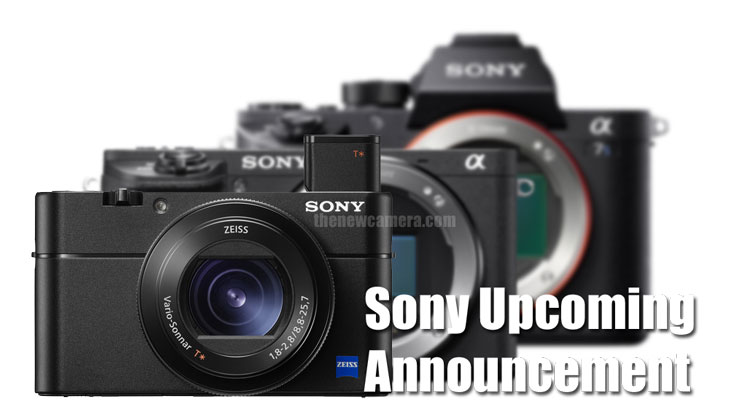 According to latest rumors coming coming veteran rumor mill Sony have some kind of camera or lens announcement on Mid May  2018 from Sony. Well that a really good news from Sony if it's true.
Now, I am really excited to see what coming next, because literally we don't have have any information about upcoming products right and as I always say, most of the time we get lot's of leaked images & specs before the arrival of any camera. But in the year of 2018 Sony look bit more strict.
The WW 771132 camera was registered few month ago in wireless certification agency.  Take a look what we expect next from Sony
1. Sony RX100 VI is in announcement pipeline – With a New 1″ sensor and advance AF the camera is expected to arrive Soon. The camera already crossed scheduled update time-cycle and not only that approx 7 months already passed from RX10 IV official release (RX10 IV was carrying the same sensor as of RX100V).  So, now its completely safe to announce the new RX100 VI camera with New sensor and advance core specification.
2. Sony A6700 – We have already published the leaked core specs of the upcoming camera. The camera is said to have eyetracking AF as of Sony A9 camera and 4K video recording at 60p mode.
3. Sony A7S III – We don't have much details about the Sony A7S III camera, but it's bit logical to assume that Sony will use stacked CMOS sensor in it's upcoming A7S series camera. Sony A7S II update is overdue and expected to arrive this year.
We will update you soon as we get any new information, stay with us (FACEBOOK | TWITTER | GOOGLE+) If you have time –> see more Sony Rumor