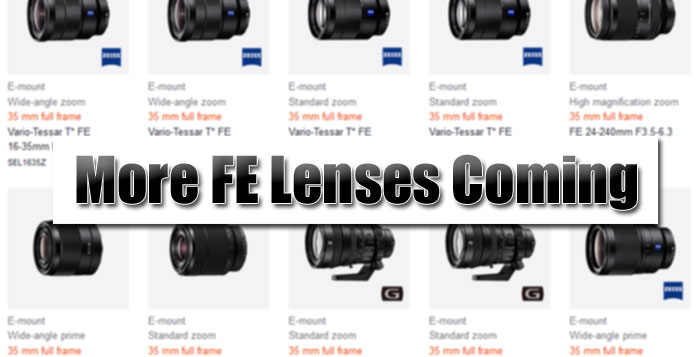 In an interview published at amateurphotographer Yoshiyuki Nogami, senior GM of the marketing division at Sony's Digital Imaging Business Group, said: 'Lens line-up expansion is very important and it is a must for Sony to do so.'
However later he clarified that Last year in an interview, Sony said it planned to expand the FE lens line-up to 20 in 2016.
If we look at the Sony lens line-up than they need to announce 10 more lenses to complete the count upto 20.
However according to the latest rumors floating over the web Sony is rumored to announce 8 new FE Lenses til Spring 2016!
source – SAR